Modified Tesla Model S hearse offers EV ride to the afterlife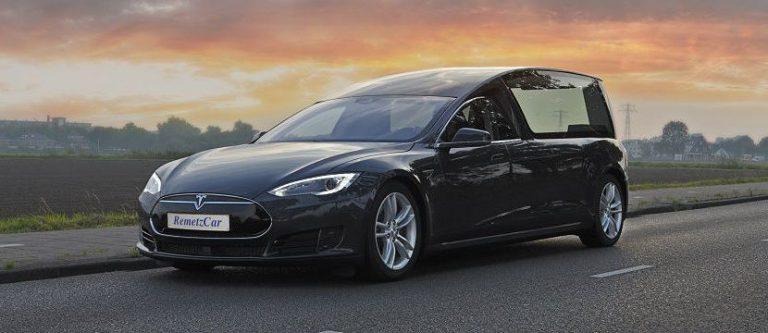 Do you really, really like electric cars? And by that I mean do you believe it's past time all mass-market cars abandon the combustion engine? Well, when the time finally comes for you to depart this world, take comfort in the fact that your remains can take their final car ride in an all-electric hearse made from a modified Tesla Model S.
This is the result of a collaboration between two car-related Dutch companies: luxury limousine maker RemetzCar, and Van der Lans & Busscher BV, which specializes in funeral transport. Together they took a standard Tesla Model S and turned it into a fully functional hearse. It's also the world's first electric funeral car, meaning there'll be no emissions when taking that body to the cemetery.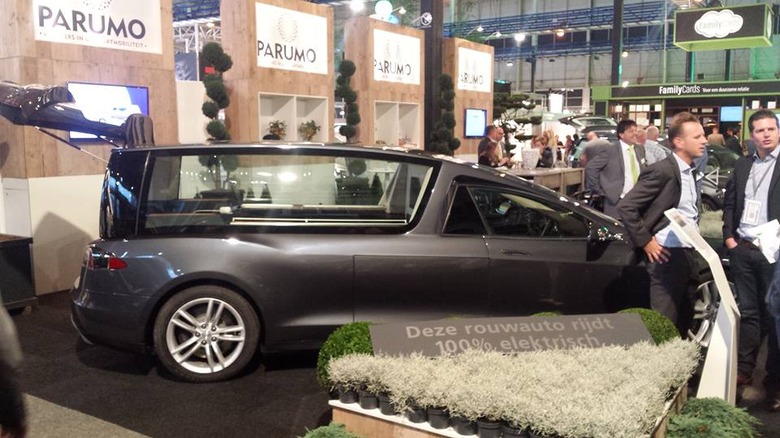 The most obvious change is the stretching of the wheelbase by roughly 31.5 inches. This is done by removing the Model S's large battery pack, and then cutting the aluminum body in half. Then there's the all-glass rear section and roof, drastically altering the shape of the Tesla, but necessary for storing and transporting a coffin.
If you want to check out the Model S hearse, or if the idea of an environmentally conscious funeral is appealing, you'll want to get yourself to the Netherlands this week, as the two companies are showing off the vehicle at the 2016 Funeral Exhibition.
SOURCE RemetzCar, Van der Lans & Busscher BV