ModeLabs Reveals Eco-Friendly Cellphone Concepts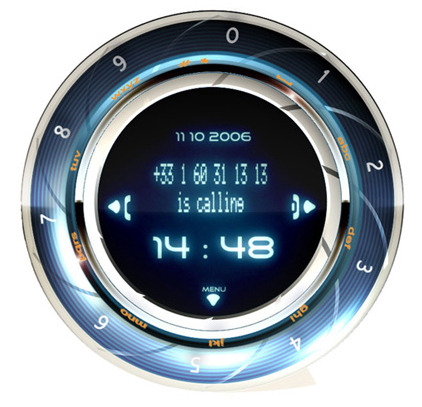 ModeLabs, a French design team, claims that they have developed three truly energy- and environment-friendly cellphone concepts. All three designs focus on using the natural movements of the user to automatically recharge the phones, making it possible to have smaller batteries or even no batteries at all. In particular, is the YoYo model (pictured below) that is meant to be worn around the neck. It draws energy from the bounces and swings created by the user and can also draw additional power from the built-in solar cell.
The other two models include the U-Turn, a business phone that draws energy from the opening and closing of the keyboard, and the Runaway, a sports phone that draws energy from movements during exercise. There is no information yet on when these phones will actually reach production. Continue after the jump for more pictures.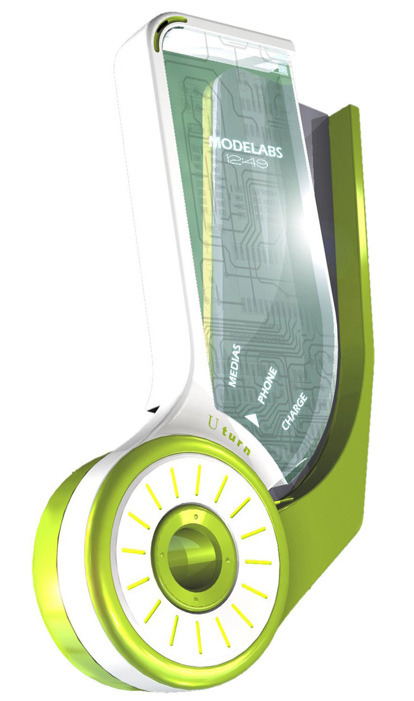 U-Turn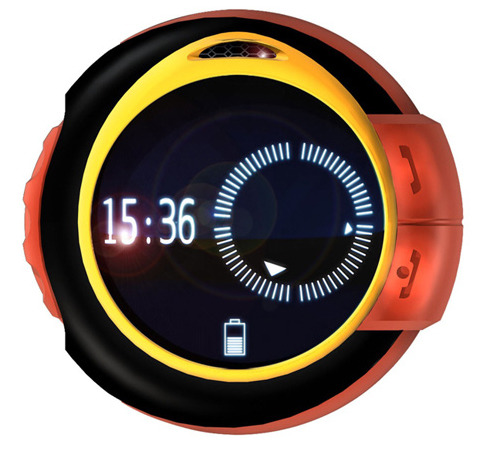 Runaway
ModeLabs unveils 'green' cellphone concepts [Via: Electronista]