Model X and Model S vehicles in the wild with HW2 self-driving tech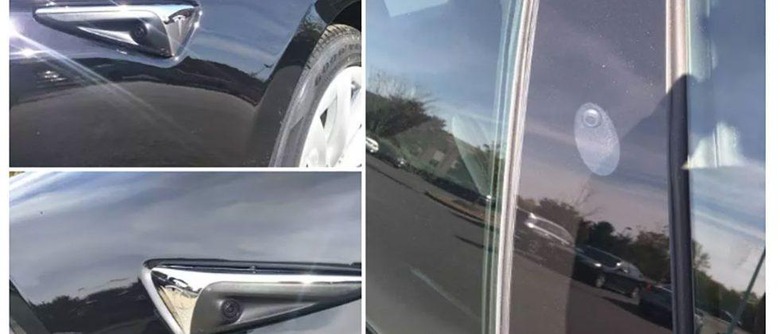 Tesla announced last month that all of its cars would be produced with self-driving technology on-board. Along with that announcement came some details on what the new Hardware2 or HW2 self-driving technology would entail. The cars are fitted with eight different cameras and a radar ultrasonic sensor and a supercomputer to support image processing and the needed processing for safety.
Cars are now in the wild that have the new tech on-board giving us a glimpse at the hardware for the first time since Tesla announced it. Tesla was able to package the eight cameras in the cars without having to use a roof mount for them and it appears that considerable effort was spent to hide the cameras or at least make them blend into the design of the car as much as possible.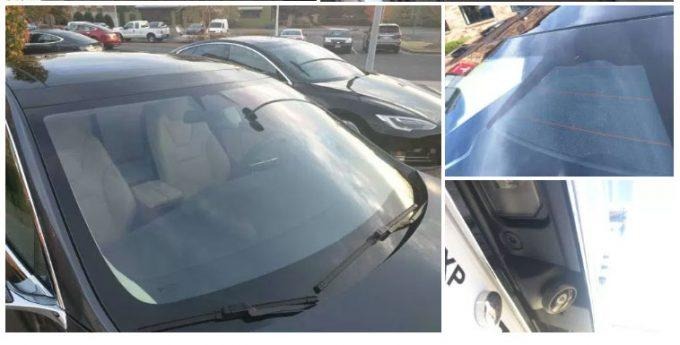 As you can see in the images, the two cameras on the front fenders are stashed inside the Tesla emblems. The cameras on the side are in the pillar between the front and rear seats on the sides of the car. The front of the car gets a camera system behind the rearview mirror and the back of the car gets one in a similar location in the back window.
Another rear camera is in the license plate bracket. While the sensors are installed in the car along with cameras, the new self-driving features aren't available yet. Tesla still plans to roll out the new features via a software update with Elon Musk saying that the first enhanced autopilot features are due to roll out via updates to owners of cars with the new tech in place in December. Current Tesla owners with older cars lacking the new sensors will need to buy a new car to get the new self-driving features, the sensors and cameras can't be retrofitted.
SOURCE: electrek