Mod - Play your DS on larger screens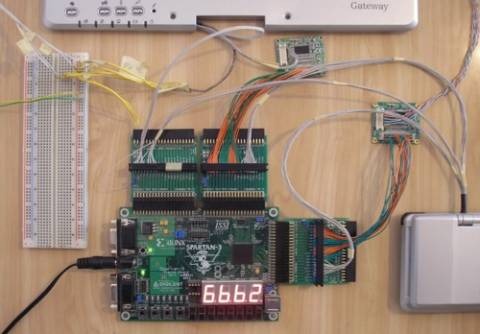 I love my DS, and I would imagine that most people that own one love theirs too. The only thing that sucks about it is that you're always stuck looking at the tiny screen. Or are you?
Someone got fed up with looking at the tiny screen of their DS while they played at home and decided to hack it to work with a couple of LCD panels. The real trick is getting it to work with a touch screen. This guy managed to do it, and did a really good job I think. I'm sure that if he got creative, he could make it look a little nicer without the wires and board exposed.
The project took a good deal of time and cost around $600 to complete. While I think it's an awesome idea, I think I'd rather just spend the cash on a bigger TV to play my other consoles on.