Mobvoi Ticwatch S & E is a more conventional Android Wear watch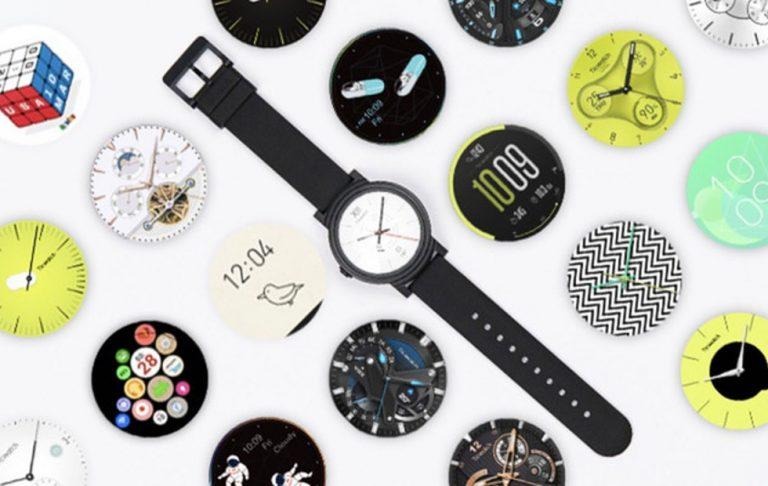 Chinese startup Mobvoi probably wouldn't have even made a blip if not for the fact that it had Google, and later Volkswagen, behind it. Despite that Google connection, Mobvoi tried to carve its own path with its own Ticwear OS, at least for the Chinese models. While not exactly a failure, its users have started to ask for more and Mobvoi eventually obliged. So now with the new Ticwatch S and Ticwatch E, the smartwatches won't be straying and will run Android Wear from the get go.
It's relatively easier to develop smartwatch platforms than to develop smartphones ones like Tizen. However, people have come to expect certain experiences, even from the nascent wearable segment. That includes availability of popular apps and, at least on the Android side of things, Google Assistant. Owners and fans of its successfully funded Ticwatch 2 Kickstarter last year unequivocally pointed that out and Mobvoi had no choice but to give in.
As such the Ticwatch S and E are more like your typical Android Wear smartwatch, though with some "Tic" addons, of course. The two are nearly identical inside, with the same MediaTek MT2601, 512 MB of RAM, 4 GB built-in storage, and a 1.4-inch 400x400 circular OLED screen. It fortunately run the latest Android Wear 2.0 release and is, therefore, compatible with both iOS (8 and later) and Android (4.3 and later) devices.
The Ticwatch E (for Express) is the smaller of the two and is target at a slightly younger audience, one that would appreciate the smartwatch's bold colors, interchangeable bands, and translucent case. The Ticwatch S (for Sport) is aimed at active users, thanks to its GPS built into the strap, which is said to be breathable as well. That said, both do have IP67 rating and the Ticwatch E does have GPS in the watch case, so really there's not much to differentiate the two.
In case you're wondering if there's still any interest in smartwatches, the almost 4,200 backers who have collectively raised more than $630,000 would say that's a "yes". The watch, however, is still on Kickstarter, though it more than broke through its funding goal in less than 24 hours. While Mobvoi is a more or less established company, its success and the example of Pebble doesn't exactly guarantee that it would be able to ship the Ticwatch S & E on time, if at all.
VIA: Kickstarter