Mobvoi TicWatch Pro 2020 gets a RAM upgrade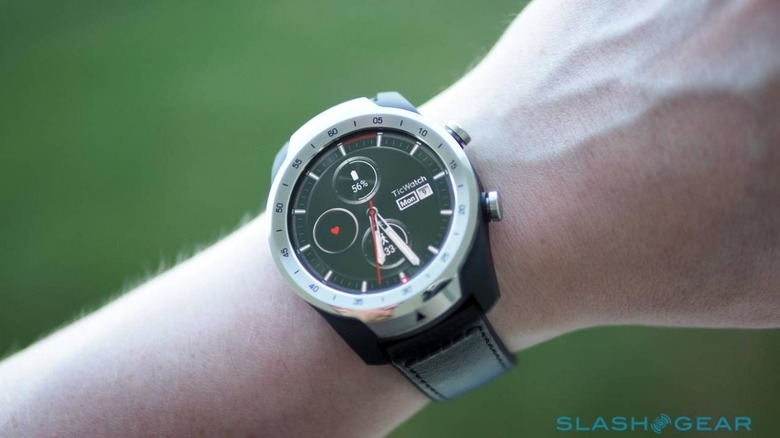 Smartwatches started out with only 512MB of RAM at most which, considering the software available back then, was enough to support the limited functions of the first wave of wearables. These days, however, that may no longer be enough and the Mobvoi TicWatch Pro, whose 4G model launch barely a year ago, has fallen way behind. Fortunately for fans of the smartwatch line, that's changing today and a new TicWatch Pro 2020 model is finally available with twice the RAM inside.
Do not underestimate what the jump from 512MB to 1GB RAM sizes brings to the table. Smartwatch apps and use cases are getting more complicated and need more RAM space to move in. In addition to performance, however, more efficient performance also means more efficient battery use, which was one of the highlights of the smartwatch when it first launched two years ago.
The Mobvoi TicWatch Pro was able to turn heads in a relatively stagnant smartwatch market by featuring two screens. It might sound ironic, but that design is meant to prolong battery life. The battery did drain slower but the smartwatch itself wasn't exactly blazing fast, especially with its already aged processor.
The 2020 refresh of the non-4G TicWatch Pro solves at least part of that. Unfortunately, it's almost exactly the same, feature for feature, as the 2018 original. That does mean it still runs on the now-ancient Qualcomm Snapdragon Wear 2100 platform.
On the other hand, that also means that the price increase between models isn't that big either, basically only $10 more. The Mobvoi TicWatch Pro 2020 with 1GB of RAM is now available for purchase in the UK with a new 222.99 GBP price tag. Those in the US will have to wait next month for their turn.