Mobius Final Fantasy now on Steam, FF VII Remake event begins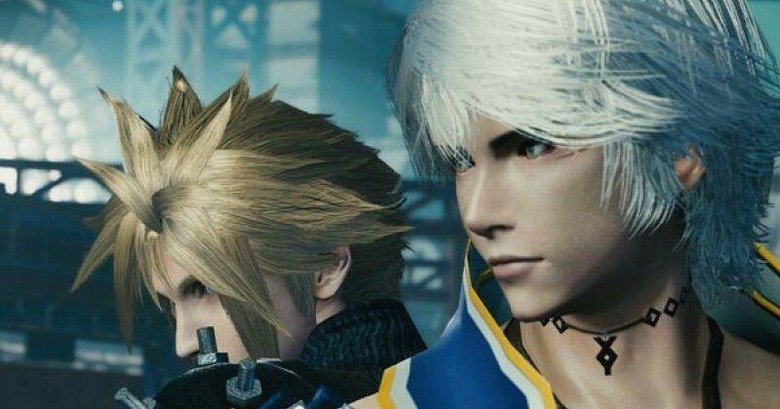 PC gamers who have dreaded the rise of mobile gaming as a writing on the wall need not be too weary. At least not this week. For one, the originally mobile game Fallout Shelter has just landed on Windows 10 with Play Anywhere perks. For another, Mobius Final Fantasy, one of the very, very few new original Final Fantasy games made specifically for mobile devices, has not also just arrived on Steam. And to commemorate the occasion, not to mention the now 10 million players, Square Enix is also kicking off the Final Fantasy VII Remake collaboration event that brings Cloud and a few other FF7 references to the game.
Square Enix promises that Mobius Final Fantasy for the PC isn't just a simple port of the game from mobile. While the basic gameplay, plot, and mechanics remain the same, the Steam version is promised to have higher quality art assets and, most importantly for PC gamers, no framerate throttling. The publisher credits this feat to the originally high res assets and the engine used for Mobius.
The latter is also cited as the reason that Square Enix was able to inject some parts of the much-awaited Final Fantasy VII Remake into the game. FF7 fans might be a bit disappointed that there won't be much of FF7 there, the collaboration event will at least include the iconic Cloud Strife, some iconic places, and items like Sephiroth's Masamune. There is even a rather ominous mention of Aerith/Aeris Echo, who is quite familiar to FF7 fans.
The Final Fantasy VII Remake collaboration events starts 7th February at 7 PM Pacific and will last until 1st April. The rewards for the event, however, will be split in 2 parts, though the second and third dates haven't been revealed yet. Those logging into the game will also be showered with gifts until 28th February.
SOURCE: Square Enix