MixBit for iOS arrives with Vine-like videos from YouTube founders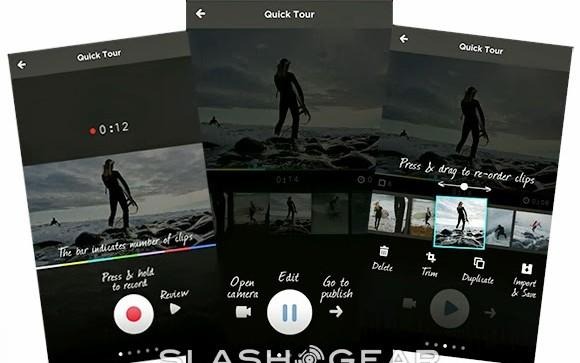 Way back in April, YouTube co-founders Steve Chen and Chad Hurley announced a new video service called MixBit. Details were a bit scarce at that point, and it seemed like they merely just wanted to get the hype up. However, they've officially launched the iOS app, which allows users to record videos and upload them to the web.
From the face of it, MixBit looks like your ordinary video app, just like Vine or Instagram Videos, but what makes MixBit stand out a bit is that users can record videos as long or short as they want, providing that it's at least one second long and no longer than one hour. It's essentially a mash-up of some of the popular video services already in existence.
The method to record a MixBit video is almost identical to that of Vine and Instagram Video. Simply hold your thumb on the screen to start recording a clip. Clips can be up to 16 seconds long, and you can record up to 256 clips in one video. This means that the total length of a video can be one hour and eight minutes long.
After recording your video, you can edit clips, and even re-order or duplicate clips to make the perfect video. Furthermore, MixBit can access your camera roll to import any photos or videos you have lying around, and then insert them into your MixBit video wherever. After you're done, you can simply upload it to the interwebnets and share it on Facebook or Twitter.
The iOS app is completely free and it's available now, although you might have to a bit patient, as we're not currently seeing the app show up on our iPhones, but it does appear when searching for it in iTunes. For Android users, MixBit has an Android app planned for the near future.