MIX 2010 delivers fresh WP7s news: Windows Phone Marketplace, Silverlight 4 RC and more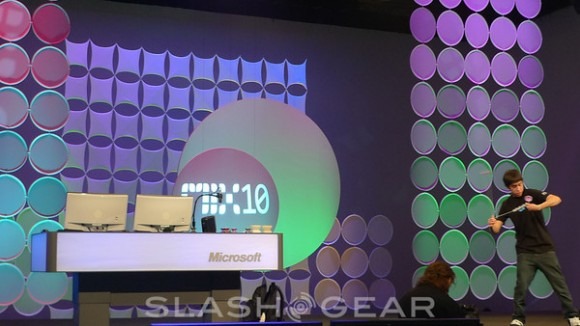 Today marks the kick-off point for MIX 2010, Microsoft's annual developer conference, and while usually we'd leave it to the programmers this year promises more information about Windows Phone 7 series.  Microsoft deferred pretty much all questions about hardware and software technicalities from MWC 2010 last month to this week's event, but with it already confirmed that WP7s will break software ties with Windows Mobile 6.5 and earlier, developers are understandably keen to find out exactly what's involved getting up to speed with the new platform.  Among the announcements today are the launch of the Silverlight 4 Release Candidate and the debut of Windows Phone Marketplace, the successor to Windows Marketplace for Mobile.
Like Marketplace for Mobile, Windows Phone Marketplace will offer developers from thirty countries a single on-device way to distribute their titles.  The revenue share rate is set at 70-percent – in the devs' favor – and is accompanied by the Marketplace Hub on Windows Phone 7 series devices themselves.
As for Silverlight 4 RC, that will be accompanied by a new, free Windows Phone Developer Tools package from developer.windowsphone.com.  Expression Blend for Windows Phone and a preview of Microsoft Visual Studio 2010 Express for Windows Phone will be also included as part of the download.  There'll also be a CTP for Expression Blend 4 for Windows Phone, bringing the same project management tools that Silverlight and .Net developers have been used to – including Behaviors, sample data and the visual state manager – to WP7 development.
You can follow along with the MIX 2010 keynotes and other content by visiting live.visitmix.com.  SlashGear is also at the event, and we'll be highlighting anything interesting we spot, so keep reading over the next few days!