MIU HDPC - Tries For James Bond, Hits Somewhere Around The Tick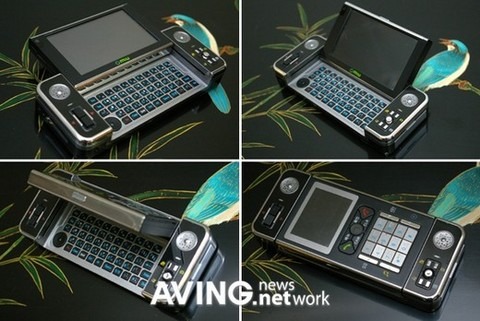 Hardware wise this thing is amazing featuring a VIA C7M ULV CPU running at 1GHz, 4GB of RAM, WiFi, Bluetooth, and your choice of a 60GB HDD or a 4GB SSD. Where it starts to fail is in respect to design, I guess what I'm trying to say here is that it's ugly.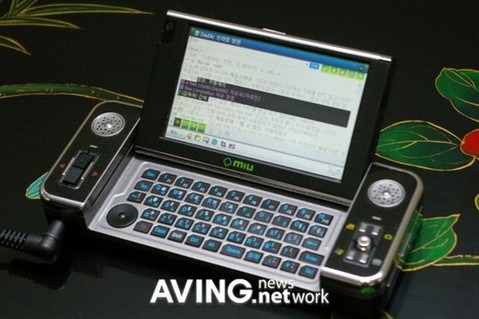 It even has a cool feature where it can dual boot WinXP and your choice of WinCE 5.0 or Linux Qplus. There are two screens; the larger of the two is an 800x480 4-inch touchscreen which hides underneath it a mouse controller and a QWERTY keyboard.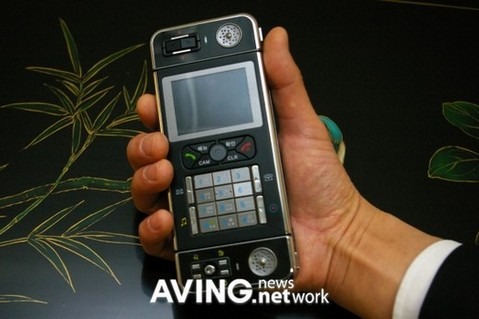 The multi-functionality of this device still make it a smart purchase as long as the appearance of your mobile device isn't much of an issue with you, it sizes in at 163x67x24.5mm. Suggested uses are as follows: CarPC, GPS, Cell Phone, PMP, UMPC, E-Dictionary, VoIP device, PSP rival, Digital Camera, Voice Recorder, or even mobile TV with the optional DMB tuner attachment. There are some features that we don't know about at this moment, namely what cellular networks it works on, but we do know it does connect to some of them, word is that we'll be able to buy on in July, in Korea, for about $498.
[via AVING]