Mitsubishi to auction Lancer Evolution Final Edition #1 for MS Society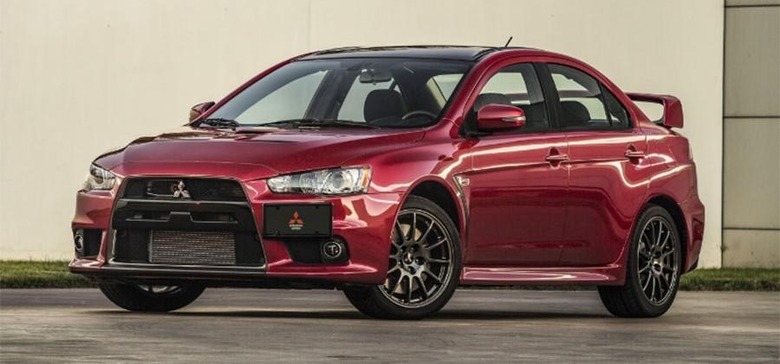 Mitsubishi has ended the run of its AWD sports car and the Lancer Evolution will be no more after this year. The Evo was made for a decade and in its final year of production; only 1,600 Final Edition models will be made for the US. Each of those cars will carry a numbered plaque inside.
Mitsubishi has announced that it will auction off serial number one with proceeds benefitting the National MS Society, Pacific South Coast Chapter. The auction kicked off on November 11, then days prior to the final hammer falling on eBay.
Bidding will end on November 21 at the MS Dinner Auction at the Lowes Coronado Bay Resort in Coronado, California. The car up for auction is serial number US0001. The Final Edition model has a 5-speed transmission along with a turbo 4-cylinder 2.0L engine packing 303hp. That makes this the most powerful Evo ever made from the factory.
The Final Edition is based on the GSR model and has lightweight two-piece Brembo brake rotors in the front, Bilstein shock absorbers and Eibach springs. The car is all-wheel drive as all Evos have been. The eBay auction is underway and right now bidding is a bit over $37,000. The auction is restricted to pre-approved buyers but if you want to bid, you can email the seller.
SOURCE: Mitsubishi