Mitsubishi Delica D: 5 and Outlander PHEV Eclipse Cross head to Tokyo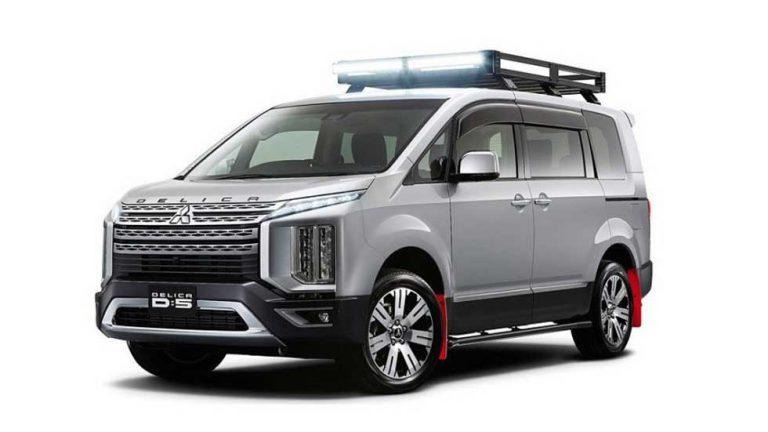 Mitsubishi Motors has unveiled some of the rides that it will have on hand at Tokyo Auto Salon 2019. The cars include a new minivan called the Delica D: 5, the Outlander PHEV Street Sport, and Eclipse cross Street Sport. Mitsubishi claims that the D: 5 van will have three versions launched in 2018, with only a week to go in the month it had better hurry.
The van has a front design concept called "Dynamic shield" and has multi-LED headlights. The van has e-Assist to improve safety and a clean diesel engine matched with a new 8-speed sports mode automatic. A Delica D: 5 Urban Gear edition will have a "sophisticated modern design" says Mitsubishi.
That car will have a heavy-duty carrier installed, LED working lamp, and other features. A customized version of the Outlander PHEV Street sport and Eclipse cross Street Sport vehicles will be at the show. They will have two-tone colors with titanium gray metallic and black mica. The cars are painted with a striped pattern and yellow accents.
The PHEV Outlander will have yellow on the front bumper, rear bumper, and side sills. The aluminum wheels are HFULL Cross Rc 5 and made by Rays. The Eclipse cross Street Sport will have yellow accents on the front corner, side, rear corner extensions, and more; it also has custom wheels.
If you like the quirky looks of that Delica D: 5 van, it won't be coming to the States. All the details on these rides are expected to be unveiled at the show.