Mitsubishi 65" LaserVue TV coming Q3: twice LCD color at half the power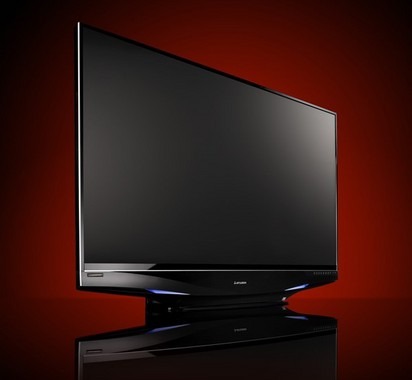 Mitsubishi has released a little more detail regarding its upcoming LaserVue TV sets, that promise an astonishing twice the color of rival HDTVs while demanding only half the power.  The sets, which will be available in 65-inch and 73-inch sizes, also support 3D images.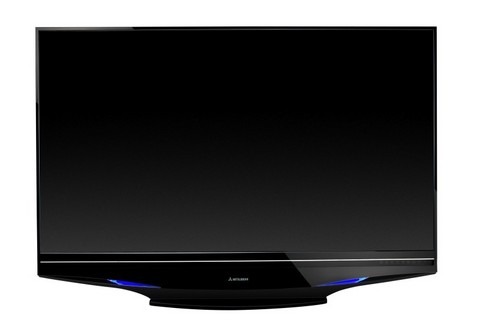 Just ten inches deep, the LaserVue displays use, as you might expect, lasers rather than current LCD or plasma technology.  The benefit is segment-besting clarity and depth of field; for those technically-minded, Mitsubishi are claiming the color gamut seen in LaserVue prototypes, expressed as a percentage of B.709, has been measured at 200-percent.  Additional features include Smooth 120hz and x.v.Color, while brightness is up to around 500 nits.
Operating power is expected to come in at under 200 watts, approximately half the power of an LCD TV and a third of that of a plasma.  The 65-inch LaserVue Diamond screen will ship in Q3 2008, with the larger panel following later.  No prices have been suggested.