MIT wearable app determines the emotion behind conversations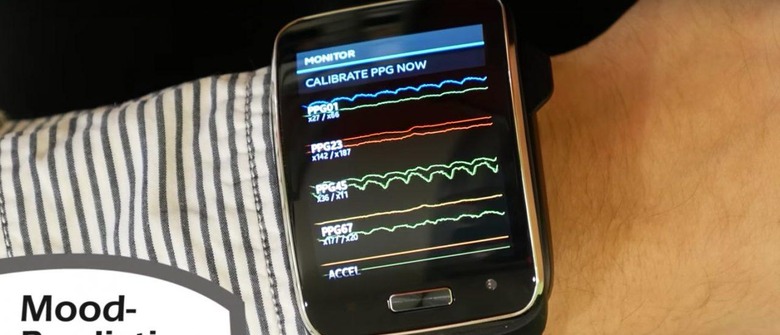 Researchers with MIT have detailed a new wearables app that determines the emotions behind a conversation. The app is billed as a possible future 'coach' of sorts for individuals with Asperger's or general issues picking up on emotion and social cues. The app was created in part using the Samsung Simband, a wearable device that picks up high-resolution waveforms on physiological metrics like heart rate and blood pressure.
The app was made by researchers with CSAIL and the Institute of Medical Engineering and Sciences, and though it isn't something available for public use, it could one day reach that stage. The app works by paying attention to various things, including the wearer's vitals, the conversation's speech patterns, and the actual audio of the conversation.
The app uses deep learning to determine the overall 'tone' of the conversation, and is said to currently have an 83-percent accuracy. The actual content of the conversation would be protected, as well — the app runs locally, so there's no uploading to the Web involved. However, consent issues could be tricky when it comes to monitoring a multi-person conversation.
The app ultimately determines whether a conversation's tone is happy, neutral, or negative. Things like long pausing and fidgeting are associated with sadder stories, for example, while faster talking and higher tones were associated with elevated moods. It appears the goal is to ultimately bring the technology to a consumer-level app for use on ordinary smartwatches.
SOURCE: MIT Technology Review