MIT Media Lab Complex set to open glass doors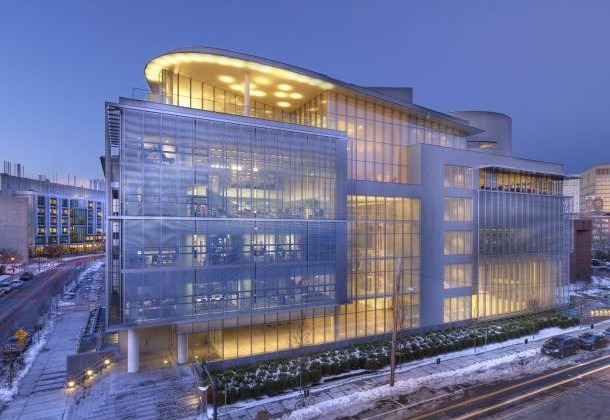 The widely-renowned Media Lab at the Massachusetts Institute of Technology has unveiled its new home, a $90 million six-story, 163,000 square foot glass building designed by Pritzker Prize-winning architect Fumihiko Maki.  The Media Lab will continue to be devoted to research projects at the convergence of technology, multimedia, and design.
MIT's Media Lab is an amazing place for producing innovation and technology talent; it's credited with breakthrough inventions such as electronic ink, wearable computers, and early social networking platforms among many.