Missed the big Surface Pro reveal? Now you can re-live it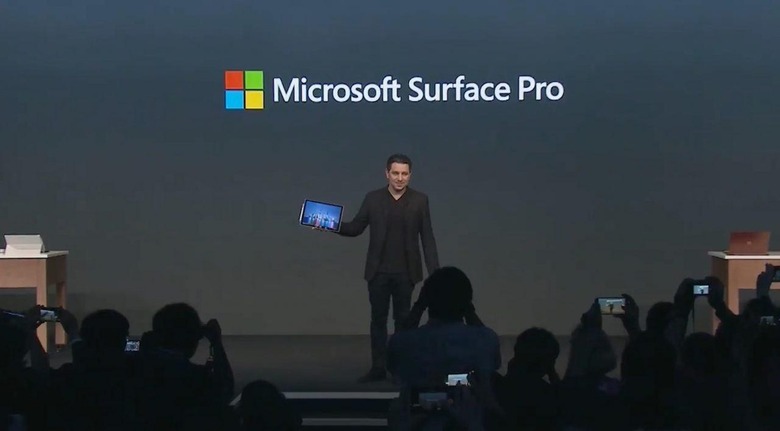 Microsoft's big Surface Pro announcement this week saw the long-anticipated update of its tablet, but you'd be forgiven for missing the whole thing. The decision to hold the event in China meant that you'd have needed to get up pretty early in order to watch the livestream from North America. That's a shame, as Microsoft devices chief Panos Panay spared no enthusiasm around why the Surface Pro should be in your bag.
Now, though, you have a second chance. Microsoft has released the video of the whole event, 45 minutes of Panay eagerness and the Surface Pro being put through its paces.
It's a big deal, too, since the upgrades have all been hotly anticipated. Microsoft jumped to Intel's 7th-generation processors, with m3, Core i5, and Core i7 options on the spec sheet. The Core i5 is even fanless, now, for quieter operation.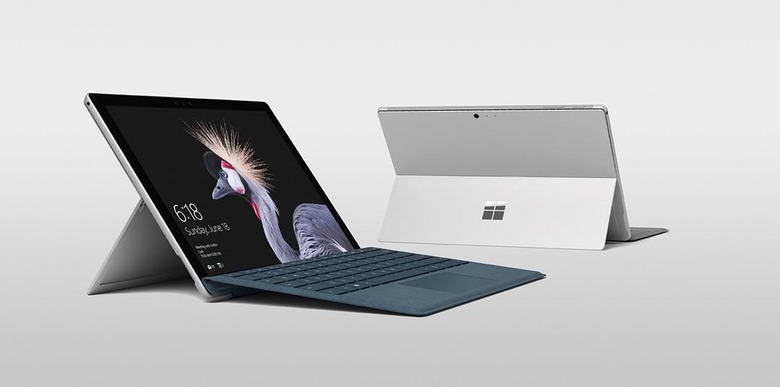 The display remains a 2736 x 1824 PixelSense panel, measuring in at 12.3-inches, but the digitizer gets an upgrade. It now supports 4,096 levels of pressure recognition, while the Surface Pen can transmit tilt information to compatible apps. Its latency has been cut as well, to 21 milliseconds, though now Microsoft isn't including it in the box. It'll cost you $99 to add it.
Also an option is the Type Cover. That's still $129, but comes in four updated colors; Microsoft is also using the same Alcantara material that it has on the Surface Laptop. The Surface Pro's hinge has been reworked, adding a "Studio Mode" lean-back of 165-degrees that should please digital artists, and down the line there'll be an LTE-A option for onboard cellular connectivity.
All the same, the updated Surface Pro wasn't quite the slam-dunk some were hoping for. Expectations of a port revamp – with most hoping for USB Type-C at least, if not Thunderbolt 3 – were dashed, with Microsoft sticking with USB Type-A instead. Just as on the Surface Laptop, announced earlier this month in New York City, you'll have to use an adapter if you want the updated port type.
So, if you're on the fence, it's up to Panay to convince you. Presales of the Surface Pro have already opened up, with the 2-in-1 priced from $799 for the Core m3 version, while the top-spec Core i7 with 16GB of RAM and 1TB of solid-state storage is a heady $2,699.99. They'll begin shipping on June 15 in 25 markets worldwide.