Misfit Speedo Shine tracks swimmers in their natural habitat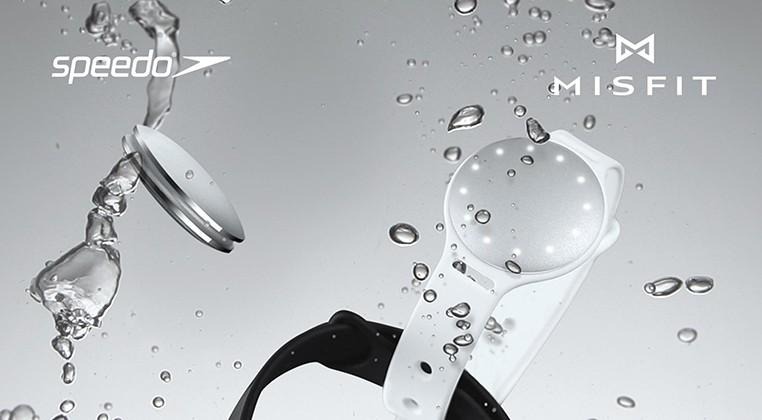 Fitness tracking device maker Misfit has teamed up with sports equipment specialist Speedo to cross-brand their way into a unique kind of smart device. The Speedo Shine takes the abilities of previous Misfit Shine devices and dives in to the water. The Speedo Shine will be able to track fitness, swimming, and sleep in a waterproof package, waterproof up to 50 meters under the surface of the drink. This is the first Misfit device to be tested with the high-accuracy underwater requirements set by Speedo's own Aqualab.
Misfit's Speedo Shine will count laps using an embedded set of proprietary algorithms aimed at accuracy above all else. Laps – and all other fitness bits – are shown in as simple a manner as possible, with a set of 12 LED lights on the device. These LED lights shine through micro-drilled holes in the circular device.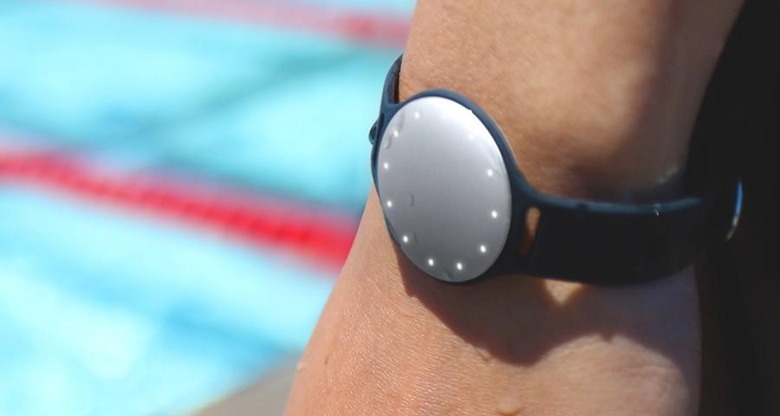 The device is made with aircraft grade aluminum, and is being delivered in a color entirely new to the Misfit line. That color is "Pure", available only with the Speedo Shine.
While metal isn't generally the best material to transmit through, Misfit has found a way to sync the innards here to your Android or iOS device with Bluetooth. This device will require no charging, as each battery inside lasts up to 6-months.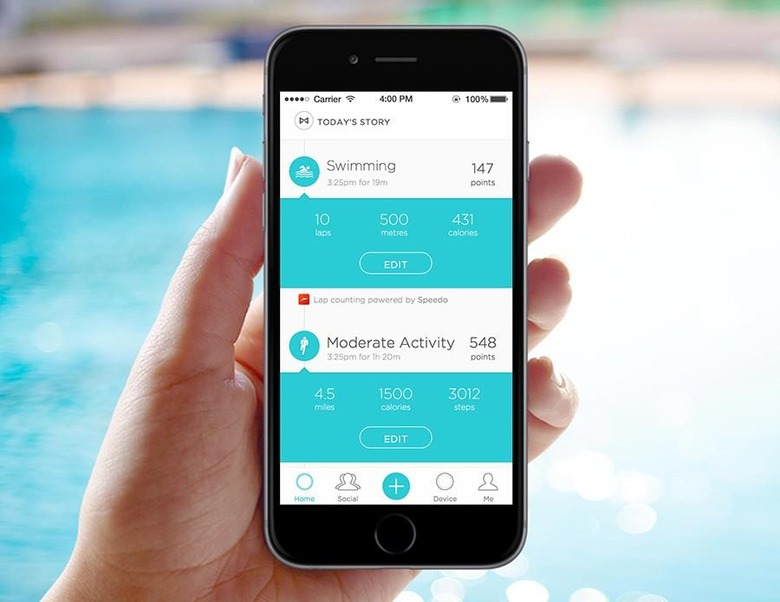 In the box users will find a white sport band, a black sport band, an Action Clip, and a clasp. This device will also work with a wide variety of additional accessories available through Misfit.
The Speedo Shine by Misfit will be available starting on the 1st of September through Apple retail stores, Speedo online, and Misfit online. This device will cost users $79.99 USD in the USA – pricing will depend on region.