Misfit Specter Puts Activity Tracking Into Wireless Headphones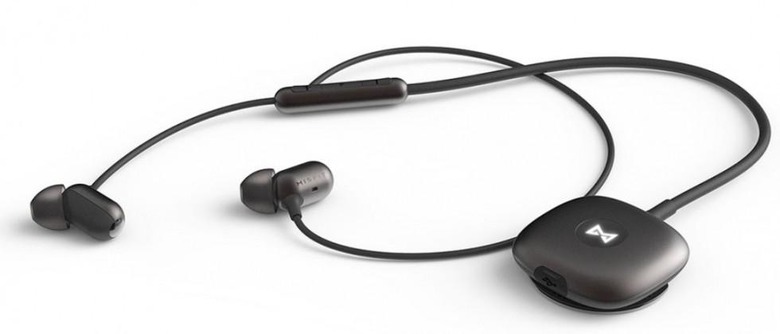 Misfit has been busy at CES 2016, first announcing Ray, a sleek fitness wearable like those the company is more know for, and now its unveiled something entirely new: a pair of wireless in-ear headphones called Specter which feature activity tracking tech. The headphones appear similar to any standard Bluetooth earbuds, with a small clip-on base and a cord remote with music playback buttons, but are capable of tracking the standard data, including steps, activity, and even sleep (assuming users wear them bed).
The small square base contains the accelerometer, as well as a battery that can last 8 to 10 hours on a single charge, far less than what one would get from Misfit's traditional wearables. It clips on to the wearer's shirt, while the earbud cords hang straight down from the ear, instead of around the neck.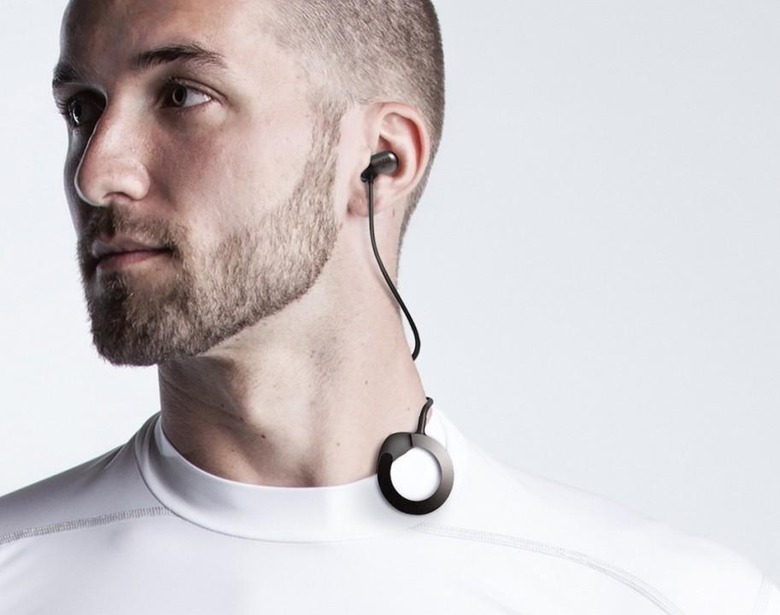 As for its performance as headphones, Misfit says Specter will feature quality sound, thanks to technology from 1More, a Chinese company that makes high-end headphones. Beyond that, Misfit offers little in terms of audio specs, but says it's aiming for high levels of comfort beyond other wireless in-ear headphones.
Also interesting is that Specter is compatible with Link, Misfit's app that a button on the headphones to be programmed for a variety of uses, including controlling smart home products like Philips Hue and Nest, as well as internet services and apps including IFTTT and Spotify. The headphones are due to see release sometime this spring, with a price under $200.
SOURCE Misfit