Misfit Path hybrid smartwatch brings the minimalism of a classic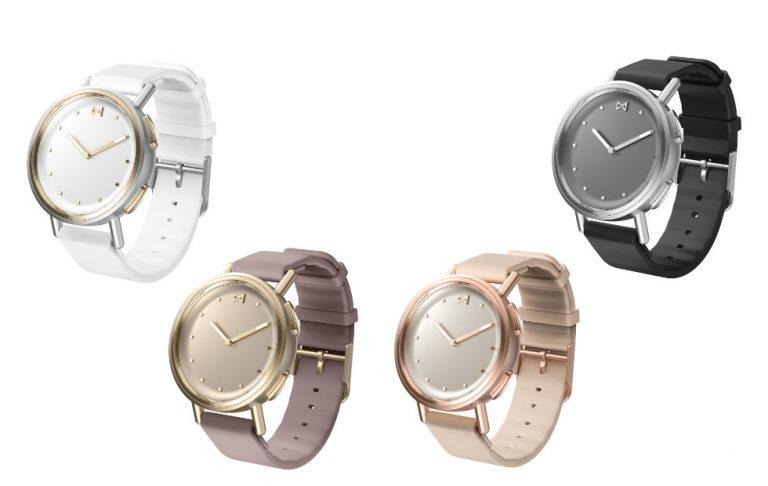 Despite their technological versatility and utility, smartwatches haven't completely taken the market by storm the way their smartphone cousins have. This can be blamed on many things, particularly the complexity of these smartwatches and the heft that comes with it. Hybrid smartwatches have popped up in an attempt to blend the classic analog design with some smart tracking features, but some of them still teeter over the border. The new Misfit Path nearly throws away all doubt of its classic timeless design, but, as they say, looks can be deceiving.
The Path is Misfit's smallest and most minimalist hybrid smartwatch so far. In other words, it comes closest to achieving the image of a classic analog timepiece. Designed for fashion-conscious wearer of any gender, the Misfit Path expertly hides the fact that it is, indeed, a connected device.
It design belies the fact that it is almost just as capable as the most basic fitness trackers, able to count steps, calories burned, distances traveled, sleep duration and sleep quality, all automatically without the need to push any buttons. And while you will never be able to see who's calling or who sent that message, you will still be notified when those do arrive and you can even customize them from the smartphone app. Perhaps one of the oddest features is that the Path can auto-update its time and date based on timezone.
Despite it's almost fragile appearance, the Path is just as rugged as Misfit's other hybrid smartwatches. That means swimproof and water resistance up to 50 meters. But perhaps the most reassuring feature is that you won't have to recharge this wearable, as it uses the same reusable batteries as many watches.
The Misfit Path seems to be designed to deceive, to make it look less sophisticated than it really is, to make it look more luxurious than its more featured smartwatch cousins. That deception continues to the price, carrying a $149.99 price tag for something that looks a lot more expensive. The Misfit Path goes on sale in Spring and will be available in four colorways of Stainless Steel, Rose Tone, Gold Tone, and Stainless Steel with Gold Tone Accent. Although it comes with a silicon sport strap by default, it can be interchanged with a wide range of 16 mm straps.