Mirror's Edge 2 unveiled for Xbox One, PlayStation 4 and PC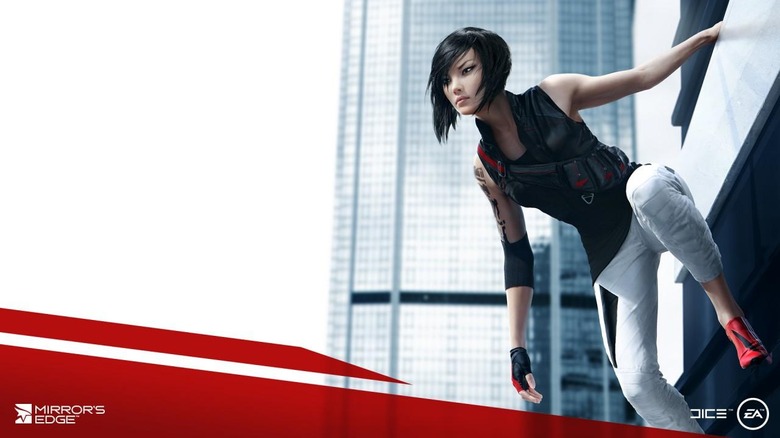 On May 30, we reported that Mirror's Edge 2, which had been long-rumored, was spotted on EA's help site briefly, only to be pulled a short while after it was spotted. That appearance all but confirmed the existence of the game, and today the official word has been given: the game exists and is destined for your preferred next-generation gaming console.
The announcement comes via Electronic Arts' DICE studio, which created Mirror's Edge and released it about half a decade ago. The game quickly became a favorite of many, and gamers have been calling for a follow-up edition to the title. Over the course of this year, fans have been teased with hints and indications that the game was inbound, with EA never denying nor confirming that it would happen.
In addition to popping up on EA's own support site, it also showed up for a short stint on Amazon Germany and Italy, indicating it was for the Xbox 360 on one and the Xbox One on the other. It has been a long wait, but the official unveiling has happened, and although not many details were revealed, we do know that the game will be available on the Xbox One, PlayStation 4, and PC.
DICE Senior Producer Sara Jansson said: "We introduced Mirror's Edge and Faith to gamers five years ago, and we've waited for the right moment to reunite them. Thanks to the Frostbite engine and a new generation of platforms, we are now able to deliver a richer world that players will be able to explore with a new level of freedom in both movement and action."
Unfortunately, the announcement did not include a release date for the game, although the folks over at Engadget are reporting that it is slated to arrive some time next year. The official trailer, which you can watch above, merely says, "Coming...when ready." Which tells us a whole lot of nothing. Still, having official confirmation, not to mention a video of game footage, is still a plus. Who's excited?
SOURCE: Business Wire