MIPOW M3 wireless headphones feature built-in retractable cable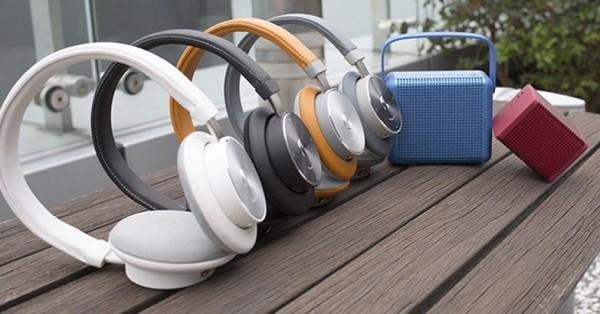 MIPOW has introduced its new M3 Bluetooth wireless headphones with an integrated (and retractable) cable. Fashion is given a big focus with the M3, but function hasn't been ignored and the result is a pair of stylish and easy-to-use headphones with a few different notable features. Though wireless is the most convenient way to listen to music, the inclusion of the cable allows for use when the battery is dead or, for example, while on airplanes. We've the rest of the details after the jump.
The integrated cable comes in handy when long listening sessions run the internal battery down, but the 15 hours of continuous playback time means diligent chargers won't likely run into that problem. There's voice prompts to get the device's status, as well as phone controls for answering and managing incoming phone calls.
Music control is also built into the phone via a control panel on the cup (joined by an integrated microphone). A DC charging port is included for juicing up the internal battery more quickly than popping in a USB is likely to get you, and there's a multi-point HFP connection for a couple of gadgets. Rounding it out are a trio of pre-set EQ settings for adjusting to one's music.
MIPOW USA, the company behind the M3 headphones, is looking to raise funds for the device on Kickstarter. The $10,000 goal has been exceeded with current pledges sitting at $22,448 USD with 28 days remaining. You'll need to pledge at least $49 USD to get the early bird special in black. Retail price will be $80 when it launches. Delivery is estimated for April.
SOURCE: Kickstarter