Mio launches DigiWalker C520 with stunning 4.3-inch widescreen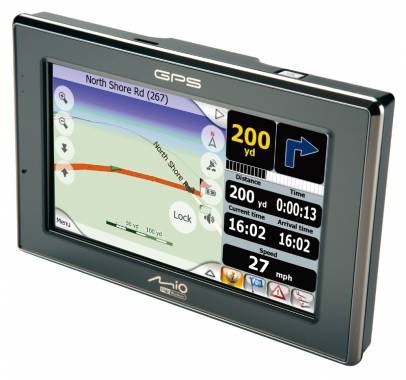 Mio Technology has officially released their DigiWalker C520 that was shown off back at CES earlier this year. It promises to be one of the best in their portable GPS lineup yet.
The first thing that cries out is the incredible 4.3-inch widescreen monitor. You can take advantage of the space by splitting the screen into two separate areas, one for the map and another that provides details about your trip. You also have the option of viewing the map in full-screen.
They have updated the text-to-speech capabilities so that it gives more descriptive directions by actually telling you the street names to be watching for, rather than just "a right-turn in 500 yards." They have also included Bluetooth options for pairing it with cell phones to make hands-free calls or with headphones for listening to music and video.
The Mio DigiWalker C520 is available for purchase immediately in the US for $399.95.