Minuum keyboard intro'd for Google Glass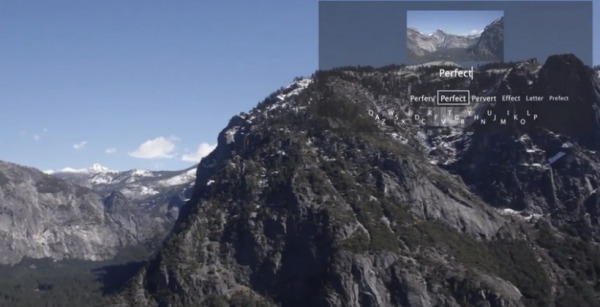 The Minuum one-line keyboard we detailed about this time last year has arrived for Google Glass users, allowing them to tap out messages in a simplified manner. The folks behind the keyboard demonstrate how it works on the wearable, and hint at future functionality.
Typing is accomplished by tapping Glass's touchpad or using slight head movements — both of which are demonstrated in action in the video below. This is a handy way to send messages you don't want to use voice commands for.
As mentioned, a couple of other methods were also teased, all of which are presently proof-of-concept demonstrations: using a ring to type, overlaying a digital keyboard on a surface like your forearm, or typing by using your eye movements rather than the touchpad.
The combination of simplicity and auto-correct make this a viable option for Glass users who aren't happy with current input methods. When/if the teased concepts will be made available hasn't been detailed.
VIA: Android Community