MiNT SLR650-S is a limited edition Polaroid SLR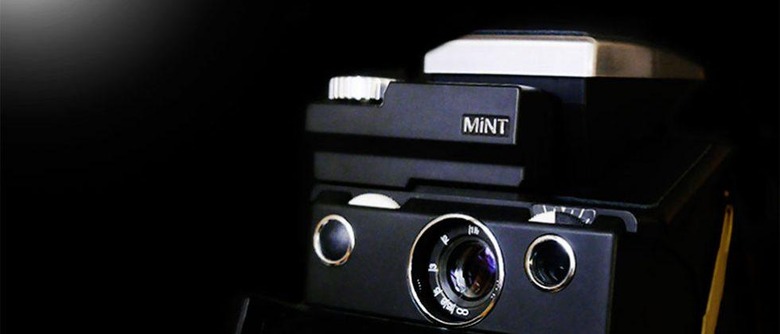 MiNT is celebrating the production of 10,000 SLR670 cameras and to do so the company has crafted the limited edition SLR670-S camera. If you were around in the '80s you will definitely recognize the SLR670-S for what it is, a Polaroid instant camera. The limited edition camera has two major advancements that other cameras in the MiNT line don't offer.
The first is two auto modes called A100 and A600 for supporting low and high ISO film. The two modes eliminate the need to use add-ons for high ISO film stock. The camera also has a new electric eye that ensures accurate exposure making the camera easy to use. The second new feature is a manual mode that has 16 different shutter speeds to choose from.
Shutter speeds include 1/2000, 1/1000, 1/500, 1/250, 1/125, 1/60, 1/30, 1/15, 1/8, 1/4, 1/2, B mode, T mode, A100, A600, and OFF. That array of settings allows more artistic control over the photos. The fast shutter speed helps you capture subjects without blur. B mode is added for low light conditions where you need long exposures. T mode allows you to press the shutter button once and the camera will keep exposing until you press the shutter again, this mode is good for starry skies.
An auto mode activates automatic metering for the most accurate photos. Inside the camera has a new motherboard to replace the board in the SX-70 Polaroid donor camera that was made over 40 years ago. The first 20 SLR670-S cameras will come with signatures from the MiNT engineers, designers, and artists. The camera sells for $675 in the US and exactly how limited the quantities are is unannounced.
SOURCE: MiNT