Minority Report TV series coming to Fox this fall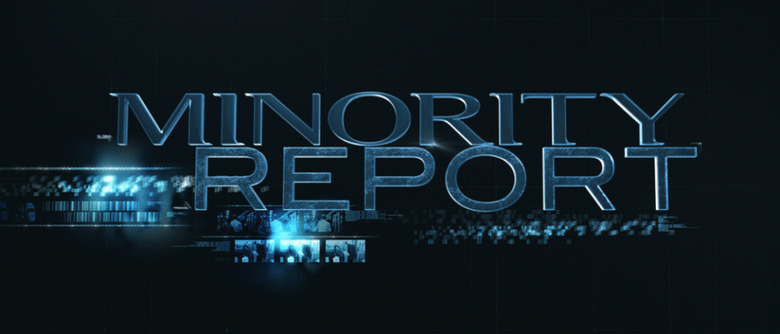 Remember the popular 2002 movie Minority Report? Where a group of special people, known as precogs, could see the crimes of the future, and the police would prevent them from happening? Well, it's being adapted into a TV series and will debut on Fox channels this fall, minus Tom Cruise, of course. The show is described as taking place 10 years after the events of the film, which ended with Cruise's pre-crime unit broken up and the precogs freed. The story will focus on one of these precogs, who still has visions of the future, and a detective who makes use of the abilities.
Steven Spielberg, who directed the original movie, is said to have liked what he saw of the pilot episode, and his company, Amblin TV, will be producing the TV adaptation. Fox, who originally ordered the pilot back in January, must have been impressed as well, as they were quick to pick up the series and request a full season.
The writer behind the recent Godzilla film, Max Borenstein, will handling the Minority Report show, while the cast so far includes Meagan Good as the police detective, Stark Sands as the former precog, along with Wilmer Valderrama and Daniel London. Spielberg will be taking an executive producer credit as well.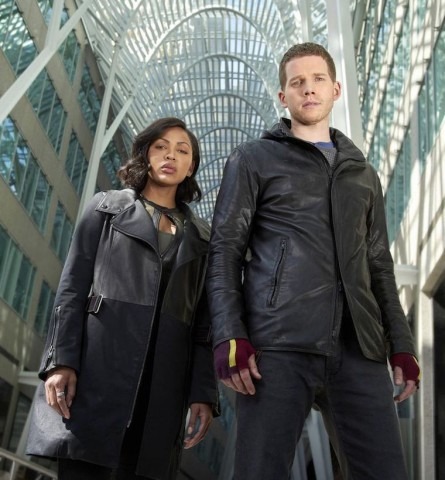 The only imagery we've seen so far is the picture above, featuring the two main characters, which was tweeted by Fox on Friday. There still lingers the question if the TV show can match the striking vision of the future and use of technology that the movie had. That was all thanks to the big budget that comes along with Cruise-staring, Spielberg-directing box office hit. We'll just have to wait until this fall to see if that can be translated to the small screen.
SOURCE Deadline