Minority Report tipped to be turned into TV series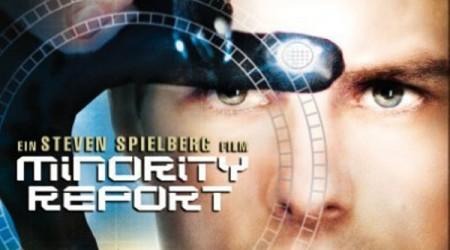 Fans of hand-waving gestures controls and clairvoyance might soon have new inspiration to draw from. The latest scoop is that Steven Spielberg will be turning his hit sci-fi film Minority Report into a TV series to be produced by Amblin Television.
The basic premise in the film, itself based on Philip K. Dick's short story of the same name, is that a trio of psychics called "precogs" (as in, precognition) tap into their powers to identify would be murderers before they commit their crime. Or even before they're aware that they will commit it. The PreCrime unit, headed by Tom Cruise in the film, is then tasked to apprehend these future killers. Of course, things don't always go smoothly as planned and Cruise ends up running for his own life when the precogs point to him as a potential target.
The Minority Report TV series is most likely to follow the drama and exploits of this PreCrime unit. The plot for the show might then closely resemble that of ongoing series "Person of Interest", where the same "prevent crime before it happens" theme is used as the key point. Minority Report, however, would thrust the timeline forward into the future and would make use of psychics instead of an all-seeing machine.
Naturally, neither Spielberg nor Amblin Television have commented on these rumors. Spielberg, who is currently tied up with many projects for both TV and film, might not be directly involved but is expected to work closely with the production. Max Borenstein, who penned the most recent incarnation of Godzilla, is being named as the writer for this TV series.
VIA: TheWrap