Minimalist 4 for iPhone 4 holds credit cards and your phone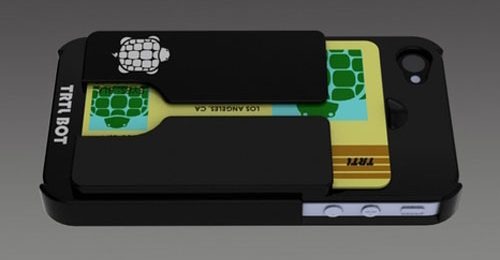 I am a minimalist when it comes to things in my pocket. The key to my car has nothing attached to it, my wallet is as thin as you can get one, and I don't keep a bulky case on my iPhone. I really like the idea of the Minimalist 4 case for the iPhone 4.
A case is something that most of you will need to protect our phones anyway so that in itself isn't adding bulk for most of us. On the back of the case, it has a cool slot that can hold up to three ID cards or credit cards. That should mean you could get your credit card, drivers license, and one more thing inside the case.
If those few things are all you really need from your wallet, you can shed one more thing from your pocket. The case is only compatible with the iPhone 4 and it comes in black. It measures 4.53" L x 2.43" W x 0.61" T and weighs 0.51 ounces. You can pre-order the Minimalist right now for $29.99.