MINI Cooper S debuts at the Tokyo Motor Show 2013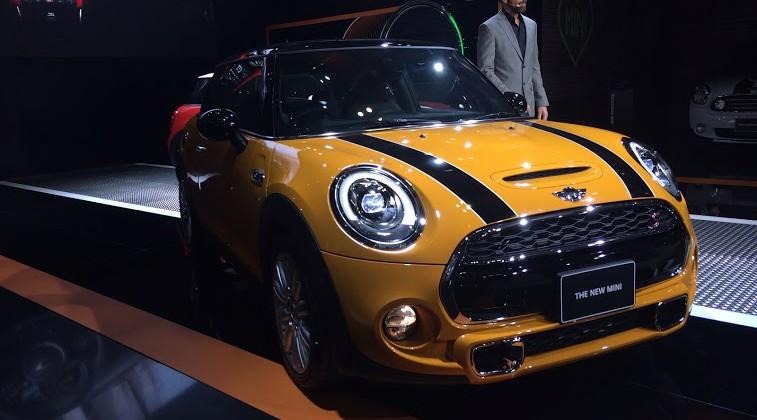 BMW has just outed its new MINI Hardtop models ahead of the LA Auto Show, but the cars are first dropping by the Tokyo Motor Show 2013. There, we were able to get a first-hand look at the new MINI Cooper S, which sports a bright yellow and black color scheme, highly modernized controls, and a distinctive and rather amusing "surprised" look on the car's face.
Externally, the MINI Cooper S might not have much new stuff to boast about, aside from a separated rear-apron around the tailpipes at the back, an extra bonnet opening at the front, and an overall larger and more spacious body. But while this new car is already a beauty to behold on the outside, its most impressive features can be found inside.
The new MINI Cooper S gets a 4-cylinder engine with a 2.0-litre capacity. This gives the car an estimated 189 HP in the US, 192 in Europe. BMW advertises the car to reach up to 28 mpg or 32 mph in auto. Those are just the vehicle's raw power. The user-facing features have also been improved, with BMW bringing in its most recent automotive technologies at driver's disposal.
Most noticeable from our photos, which you can see below, is the LED ring that surrounds the LCD panel. Aside from being decorative, the ring also makes it easy for drivers to see alerts and warnings at a glance. The MINI controller, which is based on the automaker's iDrive, also makes its debut on the MINI Cooper S. This offers drivers a selection of Driving Modes such as standard or sport, automatically adjusting accelerator, steering, and dampers.
There is still no new information regarding the availability MINI Cooper S in the US, which is expected to be priced at 13,500 GBP or around $21,750 when it hits the UK market early next year. We'll be sure to keep you posted on more details when the car hits the LA Auto Show which starts on Friday.