Minecraft's latest sales figures prove it isn't going anywhere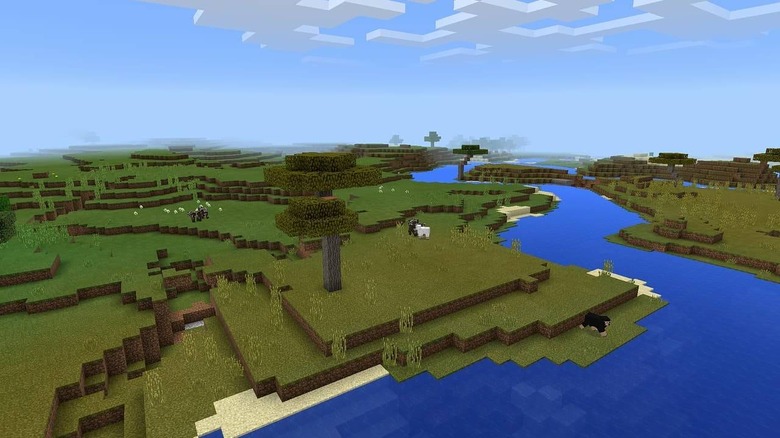 Today is a pretty big day for Minecraft, being the 10th anniversary of its first public release. The game has come a long way in 10 years, spreading from PC to pretty much every modern platform available, becoming a tool for education, and soon, it'll even make the jump to augmented reality. It's one of the most enduring games of the modern era, and today, Microsoft gave us a better idea of just how popular it's become over these past 10 years.
Microsoft has revealed that Minecraft has sold 176 million copies since it first launched, so if there was any question as to the game's status as one of the most popular games of all time, it can now be laid to rest. In fact, that figure of 176 million sold is likely enough to make Minecraft the best-selling video game of all time.
Minecraft's popularity only stands to grow further from here. Earlier today, Microsoft and Mojang announced Minecraft Earth, and new augmented reality game for iOS and Android. We haven't seen the game in action yet so there's still plenty to learn about Minecraft Earth, but judging from the details Microsoft and Mojang shared today, it at least sounds like a promising title.
The jump to AR could mean big things for Minecraft, a game that's already popular beyond belief. Pokemon GO was met with insane success when it launched a few years ago, and it's clear that Microsoft is looking to emulate that with Minecraft Earth. Given the fact that the game it's based on has sold nearly 200 million copies worldwide, we could even see Minecraft Earth grow to be more popular than Pokemon GO was at its peak.
Time will tell, but one thing is for sure after today's announcements: Minecraft is unquestionably one of the most successful games of all time, and it probably isn't going anywhere. We'll be keeping our eyes peeled for more details on Minecraft Earth, so stay tuned for those.