Minecraft's biggest update ever (happens today)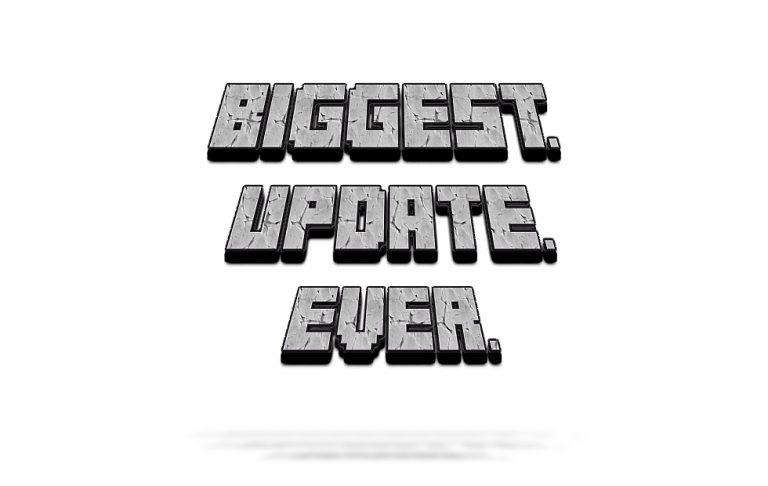 Today is the biggest day in Minecraft history – if you don't count that one time the game went mobile. This is the first day when cross-platform play is live for all major Minecraft platforms. That means that Minecraft on Xbox One, Minecraft Mobile, Minecraft VR, and Minecraft for Windows 10 are all in the same universe. As Microsoft said in a release today, "Say goodbye to 'Minecraft: Xbox One Edition' or 'Minecraft: Windows 10 Edition' and hello to a universal 'Minecraft!'"
This update was first announced this year at E3 2017. This is the "Better Together Update" that for several months was called the Better Together Update beta", tested on millions of users every single day, all summer long. According to Microsoft, they've fixed over 3,000 bugs over the past several months, all to prepare for this one day (and all the days after it).
What's the difference?
The difference is a major influx of players from all different platforms on every other platform. This is cross-platform play in Minecraft for the first time ever. This update creates "a version of Minecraft that's consistent no matter what device you're playing on."
Also coming with this update:
• Dozens of new minigames
• 3x new community server partners
• Desktop content on consoles
• Console content on mobile
• Mobile content on desktop
• etcetera
• New Community-made Items
• New Community-made Maps
• New Community-made Worlds
• New Community-made Texture Packs
• New Community-made Skin Packs
• Invite Links with custom URLs to share (mobile/PC, Xbox soon)
• Updates for old console packs
• 22 packs ported from old console to other platforms
Will my purchases cross over?
Yes, yes they do. Microsoft said today, specifically, "anything unlocked from the Minecraft Store on one device will be available on all the other devices linked to that person's Xbox LIVE account." So just so long as you're using the same Xbox LIVE account on each new device, you'll have the same items and maps and all that good stuff.
When can I get the update?
Every player on a Bedrock Engine platform may download the update as of this morning. If you're reading this article, your platform is updated on your device's app store already. This includes Xbox One, iOS, Android, and Windows 10 PC. All digitally owned Minecraft iterations can download the update NOW!
The only caveat is involving Xbox One users who are playing the game via disc. They'll need to have played 5 hours in the past 12 months (probably no sweat, right) or have purchased content by January 30th of 2018. If they've done one of these two things, they'll be able to download the update. If not, they will not be able to download the update.
According to Microsoft, "this helps us separate your account from fake ones." Certainly a welcome measure for those players concerned that pirates are coming to raid their villages.
Where do I download the update?
The Windows 10 Edition of Minecraft can be found in the Microsoft Store. The app formerly tagged with "pocket edition" is now just Minecraft for iOS on the iTunes App Store. The Android version of the app also used to be called Pocket Edition, but is now just Minecraft, available on the Google Play app store. You'll find the Xbox Store with the update without the "Xbox One Edition" bit now as well – one big happy family!
Nintendo Switch Update
There's also a note for Nintendo Switch users – you've not been forgotten. The developers behind Minecraft are "focusing on continuing our work with Nintendo to get Minecraft and the Better Together Update onto Nintendo Switch. They've suggested today that they're "hoping to be ready to release Minecraft on Switch sometime this winter."