Minecraft: Xbox 360 Edition title update 7 detailed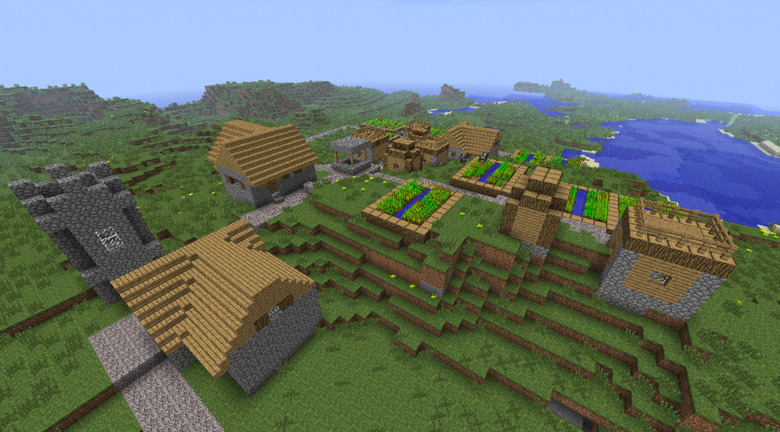 Minecraft players on Xbox 360 are about to take a pretty significant step up with title update 7. Recently detailed on PlayXBLA.com, title update 7 for Minecraft: Xbox 360 Edition brings the game up to PC version 1.0.1, so there are plenty of noteworthy additions with this release. Unfortunately, The End won't be featured in title update 7, with players being forced to wait until title update 8 to take on the Ender Dragon.
No matter though, because TU 7 adds things like experience points, animal breeding, potion making, and the enchanting table. The very rare Mushroom Biome is being added in this update, as are Nether Fortresses. Players will have a new tutorial world to check out once title update 7 hits, and villagers will finally be added to those empty NPC villages.
So, even though you'll have to wait until title update 8 for The End to be added to the game, there are still plenty of things to get excited about in title update 7. The 4J Studios Twitter account says that there are few other things missing from TU 7, such as jungles, ocelots, iron golems, and spawn eggs, but those will all be added in a later update. Unfortunately, there's no release date for TU 7 yet, so players may be waiting a while for this stuff to arrive.
Minecraft: Xbox 360 Edition has taken off in a pretty big way. It's sold millions of copies since launch, and has even managed to beat out Call of Duty for the top spot on Xbox Live's weekly activity chart in the past. 4J Studios shows no sign down of slowing down with the updates either, so players should have a steady stream of new content to look forward to for some time to come.