Minecraft: Xbox 360 Edition hits 3 million units sold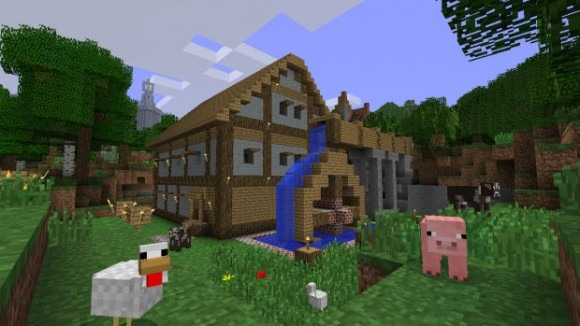 We already knew that Minecraft was immensely popular on PC, but it turns out that Minecraft's popularity is not restricted to just one platform: the Xbox 360 version of the game – which has only been available since May 9 – has topped 3 million sales. Mojang founder Markus "Notch" Persson announced the sales milestone via Twitter today, saying "I got told Minecraft for XBLA passed three million sales today!" At this rate, it won't be long before the XBLA version catches up with the PC version, which has sold nearly 6.7 million copies according to Minecraft.net.Minecraft: Xbox 360 Edition is the result of a team up between 4J Studios and Mojang. 4J handled most of the porting duties while Mojang oversaw the game's development, with 4J planning to support the XBLA version through frequent updates, much in the same way Mojang supported the PC version. Despite the fact that Microsoft seems to be relaxing its update rules for Minecraft: Xbox 360 Edition, it still has a long way to go before Xbox 360 players have the same version as PC players; the latest version of Minecraft on XBLA is beta 1.7.3, an update which PC players received back in July 2011.
Still, the fact that Minecraft: Xbox 360 Edition is just an older version of the same game that's available on PC apparently isn't enough to dissuade Xbox 360 owners from buying boatloads of copies. Next up, Mojang plans to release Scrolls, a virtual trading card game with free-to-play elements, and Notch has a space sim passion project called 0x10c in the pipeline as well. It's definitely an exciting time to be a Mojang fan, so stay tuned.