Minecraft will soon run on Raspberry Pi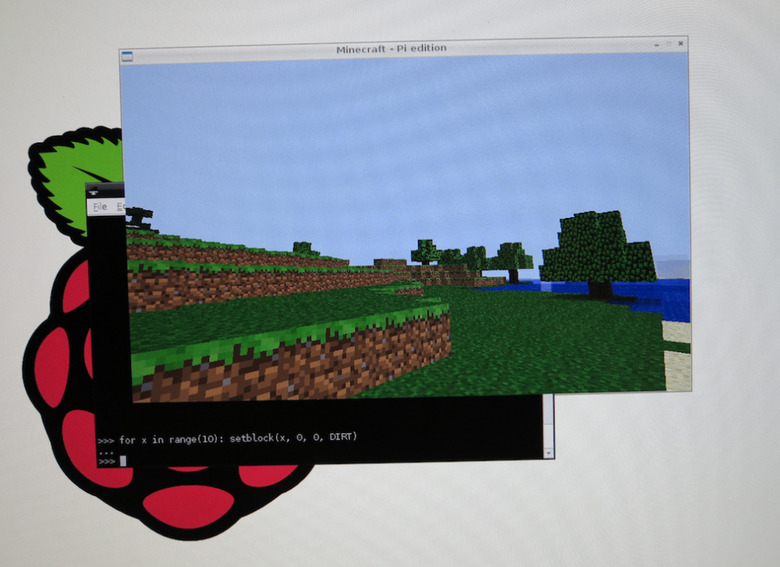 The Raspberry Pi has gained a huge following since its initial release back in February, and while we were all spending time with our families over Thanksgiving, the Raspberry Pi team was hard at work with a few new features that will soon come to the $35 circuit board, one of which is the ability to play Minecraft.
The Raspberry Pi team has announced a Minecraft port called Minecraft: Pi Edition. On top of just playing the game, it'll also support several different programming languages, which will let you modify the game and make tweaks to the in-game world. The Raspberry Pi team has promised that eager users will be able to download the game for free starting next week.
The Raspberry Pi computer runs on a 700MHz ARMv6 processor and has sold tens of thousands of units to hobbyists and educational establishments alike, and it's still on back order. So, if you're now wanting to get in on the Minecraft fun for cheap but don't yet have a Raspberry Pi board, you'll be waiting a little while.
In related Raspberry Pi news, the team was also hard at work over Thanksgiving weekend developing a camera add-on for the Raspberry Pi board, which was announced earlier this year. It was shown off at Electronica 2012 in Germany, and it has a 5MP sensor that's also capable of recording 1080p video at 30 frames per second. The camera will plug into the CSI pins on the Pi board and will arrive sometime next year at a cost of $25.