Minecraft: Story Mode trailer arrives ahead of event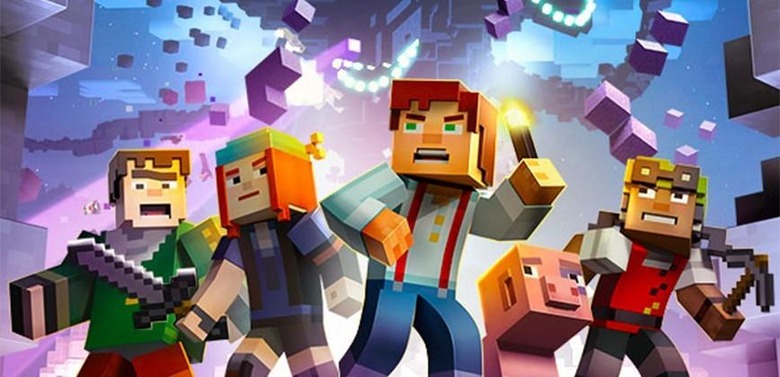 Telltale Games announced yesterday that it will be holding a world premiere event for its upcoming Minecraft: Story Mode game in Hollywood on October 12, a little over a week away. The event will be held at the ArcLight Cinerama Dome, says the company, with Mojang of course taking part. Tickets don't cost anything, but you'll have to email Telltale Games at minecraftpremiere to get details on how to attend. There will be limited seating, of course, so don't delay if you're really excited about it.
Tickets to get into the event are being dished on a first come, first serve basis. The event will take place a single day earlier than the game's planned public digital launch on October 13. The retail season pass discs, finally, won't be arriving until October 27. According to the event's invitation, the doors will open at 6PM, while the showtime will be from 7 to 9PM.
Excited about the game but don't care about the event? Telltale Games also released a new trailer for Story Mode on Thursday, and in it we see "Episode 1: The Order of the Stone". Not familiar with the game? In Story Mode, gamers will be playing at Jesse, with both female and male characters being an option. Jesses will set out across Overworld to Nether, The End, and further.
There's a bunch of adventure, but at some point the character's pals "discover that something is wrong," says Telltale, and that something is described as being "dreadful." This thing brings with it terror, and to keep it from sending everyone into oblivion, you'll need to find The Order of the Stone.
SOURCE: TellTale Games