Minecraft: Pocket Edition was Christmas Day's top grossing iOS app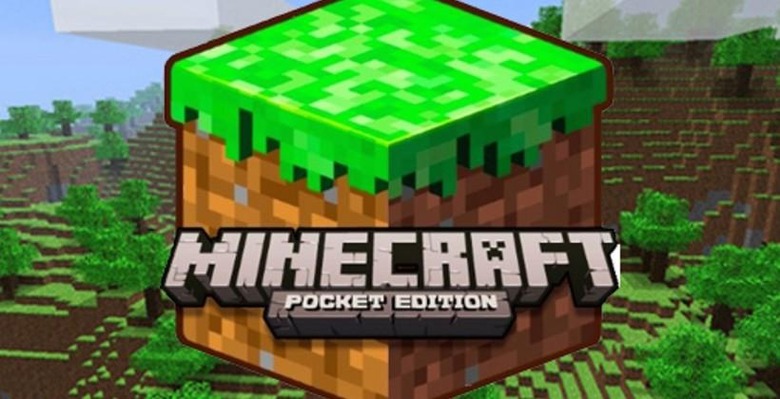 It's expected for some of the most popular apps for Apple's iPhone and iPad to get a boost in sales around Christmas. Whether it's people taking advantage of holiday discounts or redeeming gift cards, Christmas is a good time to have a popular app listed high on the download charts. But this year, one paid app in particular made the most money across the entire iOS platform on Christmas Day: Minecraft: Pocket Edition. That the $7 game did so well is no doubt a success for developer Mojang and new franchise owners Microsoft.
It's not a huge surprise that Minecraft: Pocket Edition did so well, after all it can continually be found in the top ten of most popular paid apps on iOS, and, after all, it is part of the Minecraft franchise, one of the most popular games around the world these days. But part of what makes its Christmas Day success so noteworthy is that app is a bit pricey when compared to other popular games on iOS. When it's repeatedly seen that the most downloaded game apps are free-to-play, and even those with an up-front cost that manage to succeed are usually $2.99 or less, $6.99 for Minecraft is a big contrast.
On the other hand, Minecraft: Pocket Edition's Christmas popularity is surely tied to the fact that new smartphones and tablets are among the leading holiday gifts these days. For kids who love playing the game on their PCs, the mobile version is a must-have for that new iPad or iPod Touch they just received from Santa.
All-in-all, this marks a great end to what has been a huge year for Minecraft and developers Mojang. September saw Microsoft purchasing the small, independent Swedish game-makers for an incredible $2.5 billion, along with founder Markus Persson being able to walk away from the company on good terms after the acquisition. But there have been benefits for Minecraft players as well, as Microsoft has since pledged to maintain the game's development across the plethora of consoles and mobile devices it's available on, including the PlayStation and Xbox game systems, as well as iOS and Android devices.
VIA VentureBeat
SOURCE App Annie