Minecraft Pocket Edition greets 5 years with Ender teaser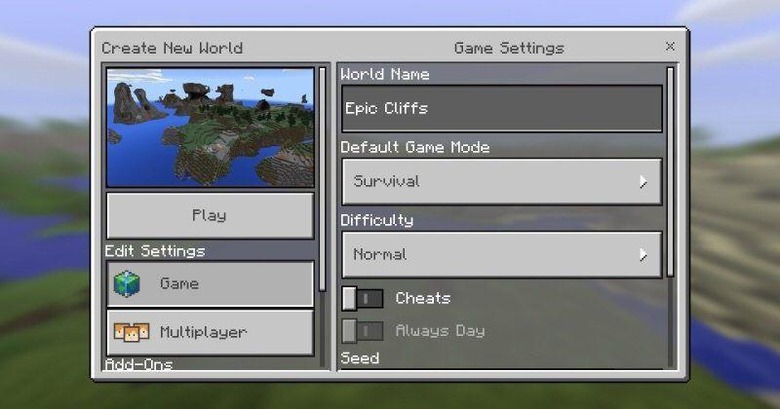 Minecraft was perhaps not intended to be many things when it was first conceived and created. It wasn't intended to be an educational tool, much less a tool for education artificial intelligence. It was certainly not intended, at least at first, to be used on smartphones. And yet, Minecraft now does all that and, in fact, the Pocket Edition just celebrated its fifth year of existence last month. As both a congratulations and a gift to faithful mobile crafters, Mojang, now under the auspices of Microsoft, is teasing what is soon to come: the big version one-point-oh. Also known as, "get your butt kicked by the Ender Dragon".
Like many great things in technology these days, Minecraft Pocket Edition started out as a labor of love by a lone programmer named Aron Nieminen. Back in 2011, the Pocket Edition barely had anything resembling Minecraft visually. It used ASCII (plain text) to represent blocks! Fast forward five years later, Minecraft Pocket Edition boasts of 40 million players who can connect and play with other players on other devices like, say, Windows 10 and, soon, the Oculus Rift.
The work, however, is far from over. Soon, Mojang will release version 1.0 of the Pocket Edition that, in their terms, completes the gameplay loop. That is, it brings the full Minecraft game to the mobile version. So to speak. That includes the original soundtrack of the game. And what better way to say "complete" than having the big boss finally available for you to fight, defeat, or surrender to. They don't call it the Ender Update for nothing.
Other new features coming together with 1.0 include having a world seed library to find the most eccentric wolds in Minecraft existence as well as cuddly but not always friendly polar bears. And their associated polar biomes, of course. And finally, the lucky few with Oculus Rift headsets will finally be able to use their Oculus Touch controllers inside the blocky world.
The Minecraft Pocket Edition version 1.0 Ender Update is slated to launch before the year ends, so you won't have to wait another five years for Minecraft perfection. In the meantime, satiate your excitement with this tease.
SOURCE: Mojang