Minecraft on consoles get Mini Game Heroes, continuing updates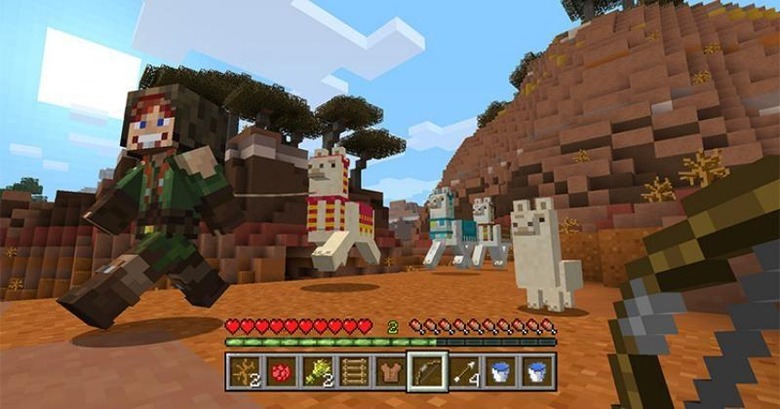 While still waiting whether Minecraft will ever officially be on an augmented reality platform, Microsoft HoloLens or otherwise, console players can bid their time with some new features designed specifically for their largely unmovable (save for the Switch) boxes. From new skins to new UIs, the Mojang uses the update to reassure certain Console Edition owners that they won't be abandoned when being Better Together isn't exactly better for them.
At E3 earlier this month, Microsoft-owned Mojang revealed an upcoming update that will unify some of its platforms under a single "Minecraft" roof. Called the Better Together Update, this would allow players on Windows 10, Xbox One, Nintendo Switch, Android, iOS, and VR to co-exist in the same blocky world. In other words, this will be the one and only Minecraft version for these devices.
However, Minecraft is available on more than those devices. Mojang will continue to support the original PC version, which will be rebranded as the :Minecraft Java Edition". The Sony PlayStation and Nintendo Wii U are also left out of the party. Mojang promises that these will continue to get separate updates as well.
So what's new in this latest feature dump for Minecraft Console Edition? One of the biggest highlights is the availability of hero skins from Minecraft's own Mini Games. Now it will be easier to "skin-coordinate" teams with Bat, Cow, Cat, Horse, and Llama teams, just to name a very few.
Consoles also get the benefit of a new user interface engine that promises to use less resources. There are, of course, new maps, new blocks, and new items, including bouncy beds and, yes, even more llamas!