Minecraft: Nintendo Switch Edition update adds one big feature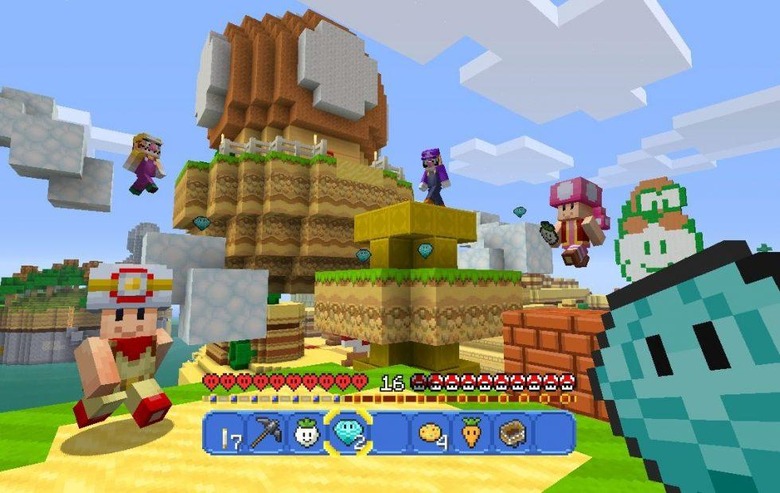 If you're like me and you found yourself purchasing Minecraft for the 197th time when it launched on Nintendo Switch, then you'll be pleased to know that it's getting a new update today. For the most part, the update offers the standard bug fixes and optimizations. There are a few additional features of note, including one really big feature that will definitely get a lot of players excited.
Once this update is applied, Minecraft will run at 1080p when your Switch is in the dock. When Minecraft: Nintendo Switch Edition first launched, resolution was limited to just 720p regardless of whether the Switch was being used in handheld model or TV mode.
It's true that Minecraft looks fine regardless of whether it's running in 720p to 1080p, but I imagine this bump up in resolution will be welcome nonetheless. One question, though, is how the game will handle 1080p – back around the time that Minecraft was launched on the Switch, players complained of inconsistent frame rates. If that was a worry at 720p, then it will absolutely be an issue at 1080p. Here's hoping that some optimizations were made in anticipation of 1080p's arrival.
Beyond the addition of 1080p, this patch also adds Canyon, which is a free Glide track, and the Biome Settlers 2 skin pack. Finally, 4J Studios – the company in charge of the Nintendo Switch port – has added Terracotta and Glazed Terracotta layers to Tumble, but beyond that, it's all bug fixes and optimizations.
You can see the full list of bug fixes arriving in this update in this post on the Minecraft forums. Switch players should see the update going live later today. Have you been playing Minecraft on your Switch? Head down to the comments section and let us know!