Minecraft Mash-ups begin with Mass Effect for Xbox 360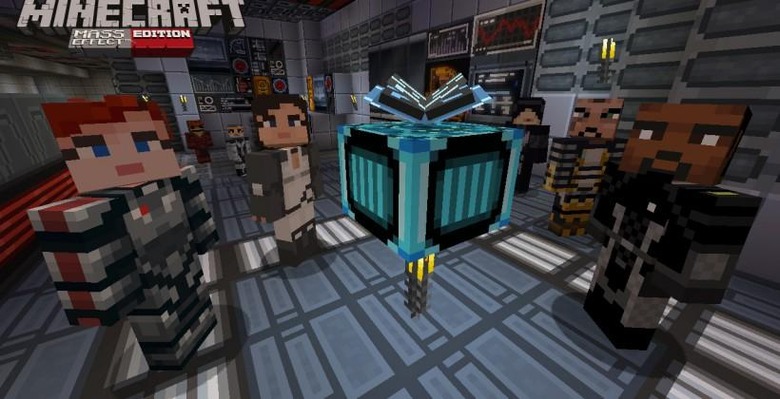 This week the folks a Mojang have announced a collaboration of epic scale – the first Xbox 360 downloadable update, utilizing the Mass Effect gaming environment for a fully-boxy adventure. This update is called Minecraft Xbox 360 Edition Mass Effect Mash-Up. This game works in collaboration with Microsoft Studios, Xbox Live Arcade, and 4J Studios – and the full details of the game are not yet out on the block. What you will be able to see is a set of cinematic effects not necessarily representative of the actual final bit of gameplay – we'll see that soon enough.
Inside this game update you'll be getting a Mass Effect texture set as well as a Mass Effect themed user interface. Inside this build you've got a set of 36 Mass Effect Skins, and a full soundtrack of 22 music tracks from Mass Effect 3. Also along for the ride is a full pre-built Mars Facility world for you to explore, straight from the Mass Effect universe.
In the trailer you're seeing here, you'll find characters like Garrus, Legion, Tali, and Urdnot Wrex while a selection of screenshots have also shown off the likes of Kai Leng and Geth along with Joker and Admiral Anderson.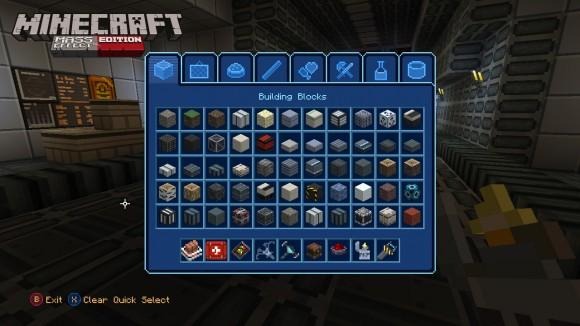 The announcement itself suggests that this is just the first of many "Mash-Up Packs" for the Xbox 360 Edition of the game. That could mean the launch of a large quantity of gaming cross-overs in this and other console (or PC) editions of Minecraft – we shall see!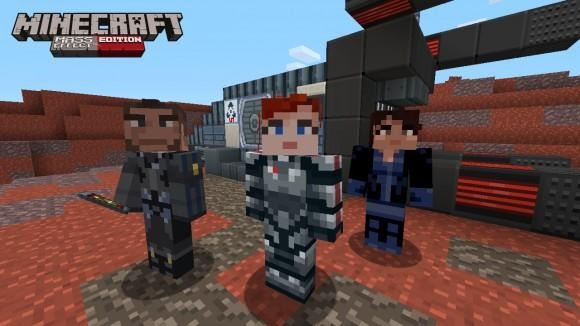 Though we've not heard any solid details on expansion packs for Skyrim or Walking Dead, this Mass Effect pack is certainly a good start. Have a peek at the preview above and let us know if you're all about this sort of dual-game mashup, and make note – this DLC will be released on September 4th (later this week) for a cool $3.99 USD – or 320 Microsoft Points. Make sure you let us know how you're enjoying the update when you grab it, too!
VIA: PlayXBLA