Minecraft live-action movie won't arrive in theaters until March 2022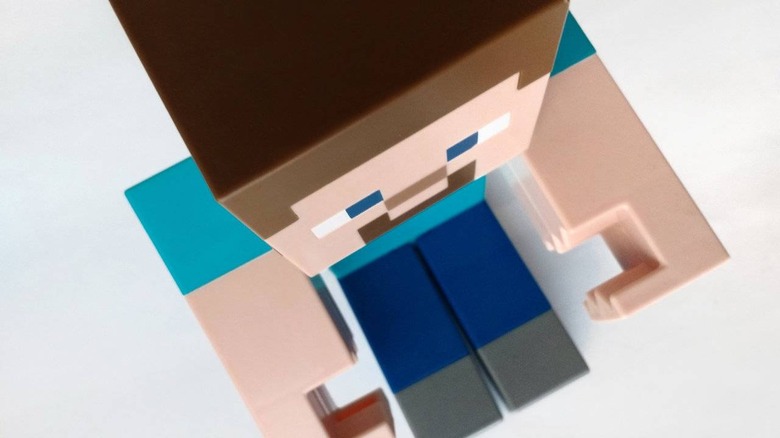 The Minecraft movie we've been hearing about for years has a new theatrical premiere date, and it's bad news for fans who were hoping to see the film this year. According to an official update given by the Minecraft team, the movie based on the hit video game will hit theaters on March 4, 2022. This is in contrast to the date we heard back in 2016, which had originally pegged the premiere for May 2019.
Given Minecraft's massive popularity, it's a bit surprising that we haven't see a big blockbuster movie based on the franchise. Back in 2016, Mojang announced plans to premiere an official Minecraft movie in theaters on May 24, 2019, but that plan was obviously scrapped given the complete lack of advertisements about the film.
In an update published by Minecraft staff, the company now explains that we'll see the movie arrive in 2022. This will be a live-action, full-length feature film, according to the company, which is 'really complicated' to make. We now know what the movie will be about, however, and it includes a 'malevolent Ender Dragon.'
Viewers will be introduced to a teenage girl and an 'unlikely group of adventurers' who 'must save their beautiful, blocky Overworld' from the Ender Dragon, which is described as being 'on a path of destruction.' The movie has Peter Sollet as director and Warner Bros. is partnered for the film.
The movie has been in the pipeline for many years, but Mojang stresses that it is still working on the project and that it will follow through on bringing it to audiences. "In summary," the company says, "the movie has a date. It has a director. It has an official storyline, and we're NOT AT ALL COUNTING THE DAYS TO THIS MONUMENTAL EVENT."
Which, just in case you were wondering, is 1,053 days away.