Original Minecraft LEGO set Review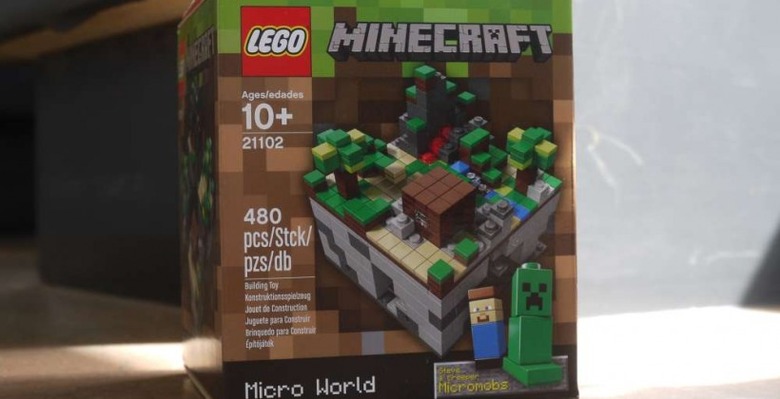 It's finally time for us to take a hands-on look Lego / Mojang / Cuusoo toy you've all been waiting for: Minecraft, based on one of the most notorious cult-classic games of all time! This little set was voted in as part of Lego's Cuusoo system where ideas are pushed by fans and organizations that want their own custom Lego set to be made. Here the folks at Mojang tried their luck with Minecraft with rezounding success. Have a peek at this limited edition set in our hands-on experience below.
This set comes with 480 peices and will allow you to work in a couple shades of gray, brown, tan, red, blue, green, and transparent. Because there are at least a handful of colors that do not exist in this set, we must assume more Minecraft is on the way in the near or distant future. There are several pieces in this set with cross-shaped holes that are connected to one another with four poles. This allows you to create a set that you can separate into four bits, put together, and easily access again with a simple tug.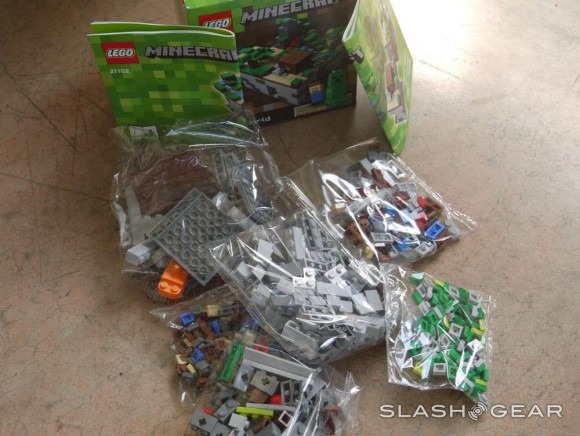 This way you're able to tunnel underground if you wish and push in your loving double dose of character goodness: Steve and one little green creeper. Both of these characters come in the form of several tiny blocks – square of course! You'll be able to combine this set with any and all Lego sets you've already got if you wish, but we recommend keeping every single piece completely separate. This is a collector's item and should definitely be treated as such!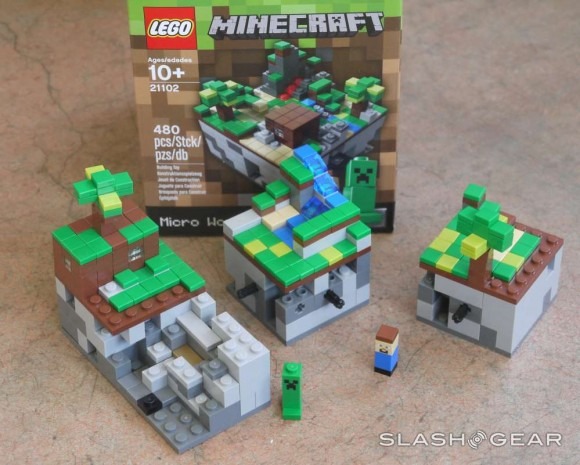 This set will be coming your way immediately if not soon for $34.99 – and I suggest you buy it where you can find it! It's a perfect combination of nerd excellence in every way – and it's just so much fun! Have a peek at our hands-on photos above and below and let us know if you've got any questions, as always!