Minecraft Hour of Code Designer tutorial is free and available now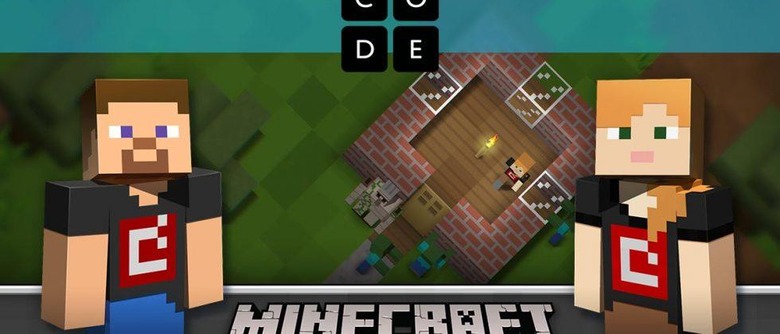 Microsoft has announced the launch of Minecraft Hour of Code Designer, a new tutorial that's part of the House of Code campaign held from December 5 to December 11th (the Computer Science Education Week). The new tutorial is freely available on the Code.org website, where it exists as a simple interactive tutorial for young children (and interested beginners) who want to make and then share their own little Minecraft game.
Minecraft tutorials for Hour of Code aren't new in and of themselves; rather, this is the new one made for this year, with Microsoft saying that both its own game designers and those from Mojang worked together on it. The tutorial takes an hour to go through on average to fit with the Hour of Code theme, and it is available in ten languages right now with 50 planned by December 5.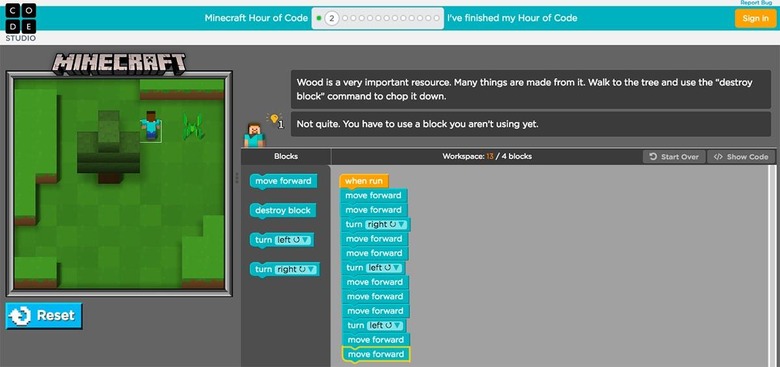 You can see an example of what the tutorial looks like above. Students are presented with a small Minecraft world display in which a character of their choosing is present. They learn to control that character by dragging code blocks from the panel into the editor, then running their creation. We've seen similar other tutorials elsewhere in the past.
The tutorial is designed for kids at young as 6 years old, and is intended to get kids interested in coding and to give them a very basic idea of how it works. The tutorial isn't a static creation, but rather gives kids the option to add certain things to their own world — Microsoft says students can, for example, make zombies run away from characters rather than attacking them.
SOURCE: Microsoft