Minecraft hits the 100 million sales milestone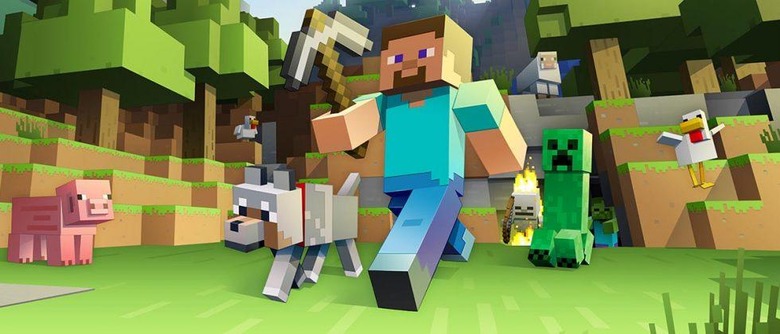 Do you play Minecraft? You're certainly not alone if you do. According to Mojang, the company has sold an average of 53,000 copies of Minecraft everyday so far in 2016, and it has officially reached (and exceeded) the 100 million sales milestone since first launching. To help put that massive number in perspective, Mojang says that if you were to take everyone who has purchased Minecraft and put them together in the same country, it would be the 12th most populous nation in the world.
Because numbers are fun and visuals are easy to decipher, Mojang has published the infographic you see below. The U.S. has seen its highest Minecraft sales among console and Pocket Edition/Windows 10 gamers, with similar numbers in the Middle East, Africa, and Latin America. Europe has quite a bit more PC/Java buyers, while the Pocket Edition and Windows 10 edition are by far the most popular in Asia and Asia Pacific.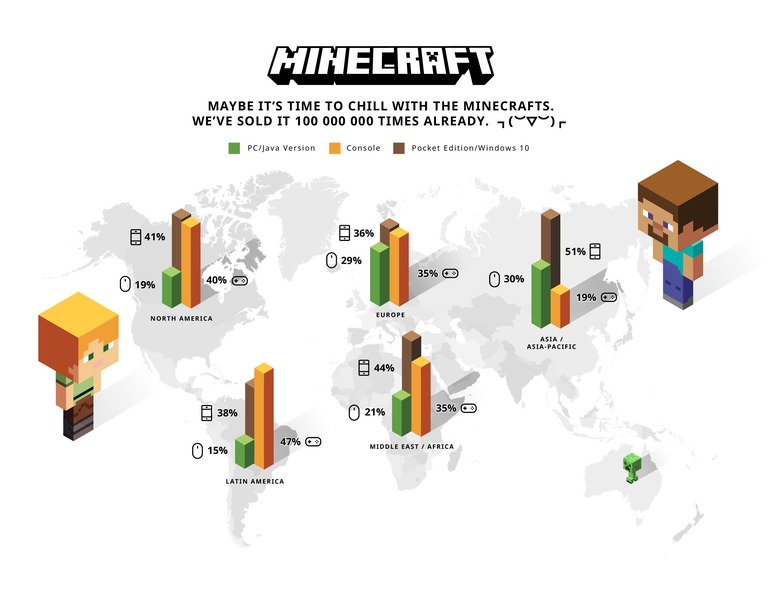 As well, the company says its players are located in every "country and territory" in the world, and that it has even seen four copies of the game sell in Antarctica. There are more than 40 million gamers playing Minecraft monthly — and because examples are fun, Mojang says if they all held hands, they could circle the Earth about 1.5 times.
The announcement follows recent news that Mojang has banned organizations and companies from using its blocky world to advertise their products, missions, and companies. The updated guidelines aim to ensure that players aren't bombarded with as many ads in their virtual worlds as they are in the real one. Check out the timeline below for more Minecraft news!