Minecraft creator Markus Persson this weekend indicated that the game will not be available on Wii U anytime soon. He cited a heavy workload on existing projects as the reason for the lack of a forthcoming Wii U incarnation. He did not dismiss the idea altogether for the long term, however.
Persson, also known by his nickname "Notch", did express an affinity for Nintendo. Minecraft publisher Mojang is currently devoting resources to developing Scrolls, according to GameInformer. The publisher also has Minecraft Realms out in beta mode and Cobalt in alpha. Notch is also working on 0x10c.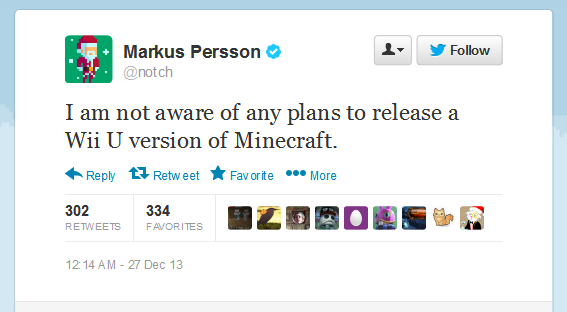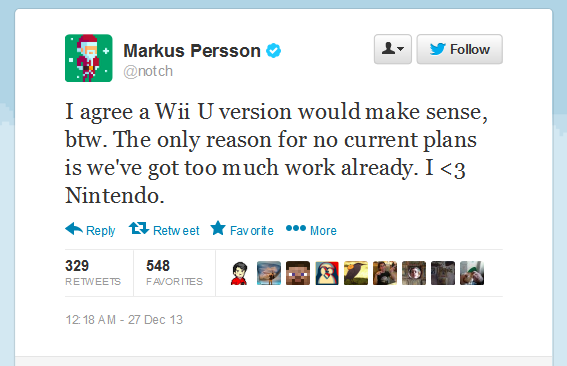 Mojang is also working on Minecraft for next-gen consoles Xbox One and PlayStation 4, sources say, as well as the mobile gaming system PlayStation Vita. To date, the game has already been published for PC, Xbox 360, PS3, iOS, Android, Raspberry Pi, and Xperia Play.
Whether there is a compelling enough market for Minecraft on Wii U to convince Mojang to ever prioritize the system is unclear. Right now the answer is no. We'll let you know if that ever changes.
SOURCE: GameInformer
IMAGE: Reddit user Spelunkding