Minecraft For Apple TV Releases This Year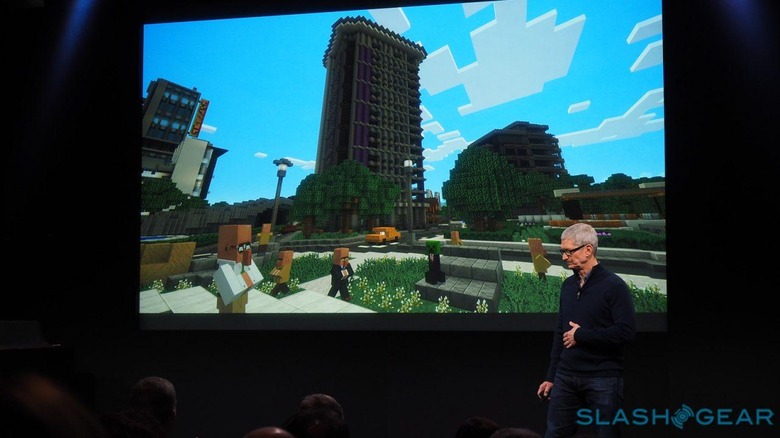 We're live at Apple's MacBook event in Cupertino, and Apple CEO Tim Cook opened the presentation by spending a little time on Apple TV. The Apple chief discussed gaming on Apple TV first, announcing that Mojang's immensely popular open-world game Minecraft will be arriving on the platform before the end of the year.
That may not be surprising given the number of devices Minecraft is currently available on, but attracting a game as massive as this could do a lot to bolster Apple TV's status as a casual gaming platform. Apple TV is already a decent amount of the way there, with Cook saying that Apple TV now has over 2,000 games on offer for users.
Said CEO Tim Cook, "We want the experience on your television to be as great as your experience across Apple devices ... we believe the future of TV is apps. Our developers now have access to the biggest screen in your home, and in just a year, we now have 8,000 apps, and they're across every category ... and over 2,000 games with amazing titles."
Unfortunately, announcing that Minecraft will be available on Apple TV before the end of the year is where the details begin and end for now. Cook didn't get more specific on a launch date, nor did he mention price. Also unknown is which version of Minecraft will initially launch on Apple TV. More details will hopefully be coming down the pipeline shortly, so stay tuned for those.