Minecraft Education Edition early access launches in June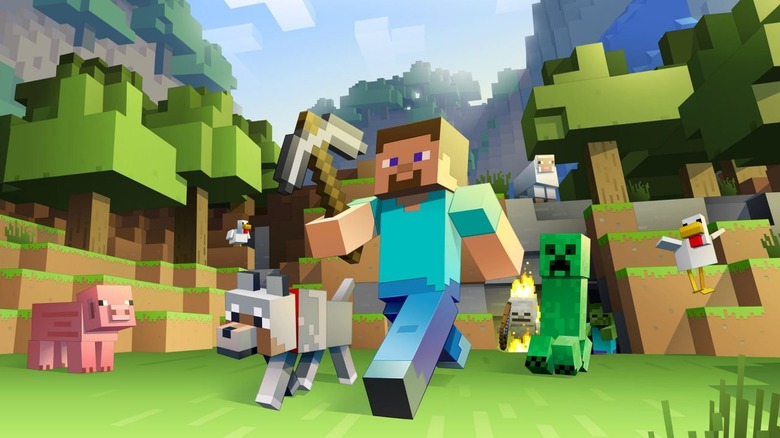 Minecraft: Education Edition will be coming to more than 100 schools in 30 countries as part of a beta program kicking off in May. Following that, Microsoft will release the software for any educator to download as part of an early access program starting in June. The educational edition will be available in 11 languages and 41 countries upon the June launch, and it'll be free for teachers to download and use. In return, Microsoft seeks feedback for the product.
Minecraft Education Edition is a version of Minecraft made specifically for educational purposes; it includes classroom management features, student login IDs, support for up to 30 students to play together, "specialized blocks" for managing students, putting up signs, and more. Microsoft aims to provide a library of lesson plans for teachers to use, which include things like tours of the Great Pyramids of Giza, pixel art, the Temple of Artemis, and more.
The beta will give teachers a chance to submit any issues and other feedback they have, ironing out any last minute issues before the early access starts in June. According to Microsoft, it will spend these summer months working with teachers on building more lesson plans, projects, and developing ideas for activities.
After the early access ends (when isn't clear), Minecraft Education Edition will be available to purchase on a per-license basis; the price wasn't stated. Volume licensing will be available. The first release will require Mac OS X El Capitan or Windows 10 to run, and, apparently, a free Office 365 Education account.
SOURCE: Minecraft