Minecraft Dungeons release date and Xbox Game Pass details revealed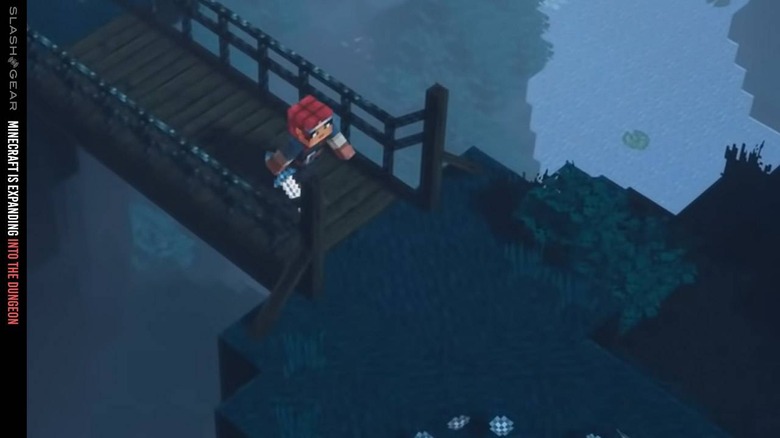 Today at XO19, Microsoft and Mojang brought some new information about the dungeon crawler adventure by the name of Minecraft Dungeons. This game is like Diablo 4 in an alternate universe. Inside the Minecraft Universe, players will explore many different environments with a real boxy sort of base. This system will be available inside 2020.
The game will be interesting. One might assume, from the look of the game so far, that this is merely a copy of a game like Diablo, with a Minecraft skin on top. Minecraft Dungeons is not nearly so simple as that. The folks developing this game wanted to go a step further – or perhaps a step to the side – and incorporated Minecraft universe elements of many sorts.
One of these Minecraft-centric game elements is the generation of worlds. Most levels, they've suggested, will be procedurally generated. This means they'll be made with elements created by the developers, but will be "random" to a degree. Much like a random generation of a world in the original Minecraft game.
Per the announcements this afternoon, Minecraft Dungeons' release date is April 2020 – as of the announcement today, November 14, 2019. So we're down to the span of a month, not quite down to the day just yet. Minecraft Dungeons will be included in Xbox Game Pass at that time.
Above you'll see a video from the folks at Mojang that'll answer the vast majority of the questions you might have about this game. They released this 4:35 video on October 25, 2019, and included one whole heck of a lot of info. This game will be released to the PC and Xbox One, of that we can be sure – there's a POSSIBILITY that it'll be on mobile platforms, but that's not yet been confirmed.
UPDATE: This game will be released on Windows, macOS, Xbox One, PlayStation 4, and Nintendo Switch. It'll be playable as a 1-player game, solo, without the internet(!), or cooperatively with up to 4 players online.