Minecraft Classic can now be played in your web browser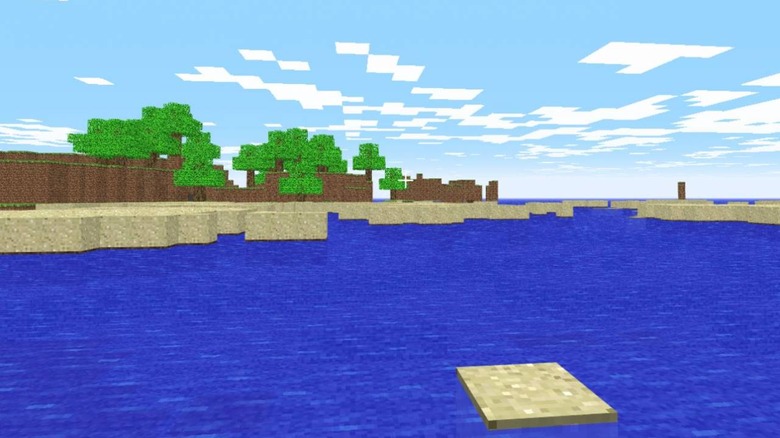 In just about a week, Minecraft turns 10 years old. Though the game officially released at the end of 2011, it first became available publicly way back in 2009 and went through a series of alpha and beta versions that built the foundation of what the game is today. Minecraft Classic is something of a snapshot of those early days, and now, it's much more widely available.
Though Minecraft Classic has been available as a free-to-play release for quite some time now, but it's only been accessible through the Minecraft client. Now, however, Mojang has put it up online, meaning that you can play Minecraft Classic right through your browser with no client needed.
Of course, taking this step back in time is going to be a bit jarring for those of you who are used to Minecraft in its current state. Minecraft Classic only features 32 blocks and is essentially an un-updated version of Creative Mode. You won't encounter any enemies as you play, and the restrictive number of available blocks means you'll be fairly limited in what you can build.
Still, as a window into the past, it's pretty cool to see a version of Minecraft Classic that's playable through browsers. This isn't the only thing Microsoft and Mojang have lined up for Minecraft's 10th anniversary, as the two companies have also been teasing a Minecraft AR game.
We won't find out more about that AR game until May 17th, which is the day Minecraft turns 10 years old. We'll let you know when there's more to share, but while we wait for the 17th to roll around, head over to to Minecraft's website and take Minecraft Classic for a spin.