Mimio unveils 10-inch IMO Mini-Monster touch screen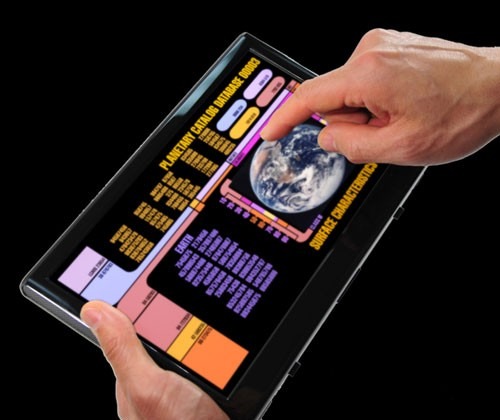 I have talked about the cool Mimi USB connecting displays before. Typically, the displays are smallish little units that you can use to show information from your computer on a separate screen without taking up too much space on your desk.
Mimi Monitors has announced a new USB connecting screen called the IMO Mini-Monster with a much larger 10-inch screen. The screen retails for $259.99 and measures 10.1-inches. The resolution for the screen is 1024 x 600 and it has a brightness of 350 cd/m2.
The contrast ratio is 400:1 and the screen connects via USB 2.0. Overall dimensions of the screen are 9.7" x 6.3" x 1" and it weighs 1.77 pounds. Other features include a dual port USB hub, stylus with holding slot, and a fold out stand.