Millions worth in Lamborghini supercars gathering [Video]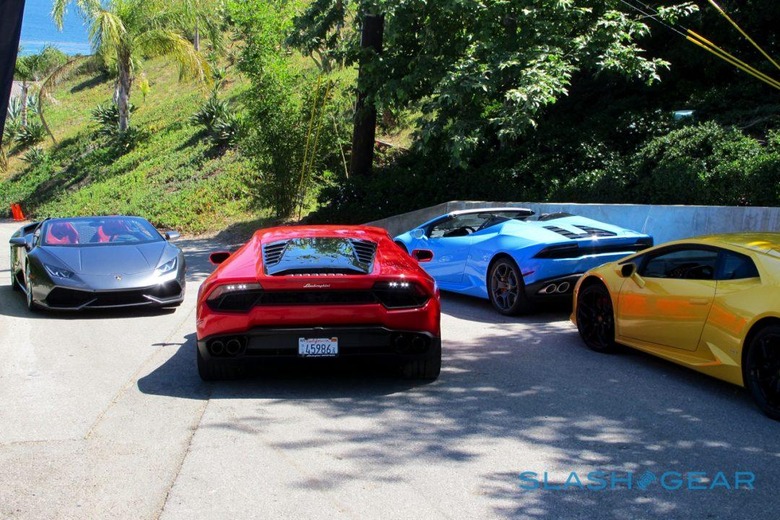 Lamborghini is easily among the most alluring supercar makers, and when dozens of Italian bulls gather in one place, it makes for quite a theatrical sight. We recently spent a day with Lamborghini, and a Southern California-based Lambo owners club. While we got to stretch a Huracán LP 580-2's legs in the canyons around Malibu—more on that on SlashGear soon—it was witnessing the ultra-rare collection of so many glorious Italian supercars in one place that continues to resonate.
When we spoke with Maurizio Reggiani, head of engineering for Lamborghini a few months ago—the same day that we chatted with outgoing CEO, and now Audi Quattro boss Stephan Winkelman—he made it Italian-crystal-vase-clear that Lambo's lingua franca was pure performance. After driving the LP 610-4 Huracán Spyder earlier in the year—that's 610 horsepower sent to all four wheels—and the glorious rear-wheel drive 580-2 coupe, we can't deny Reggiani's assertion that these are pure performance machines.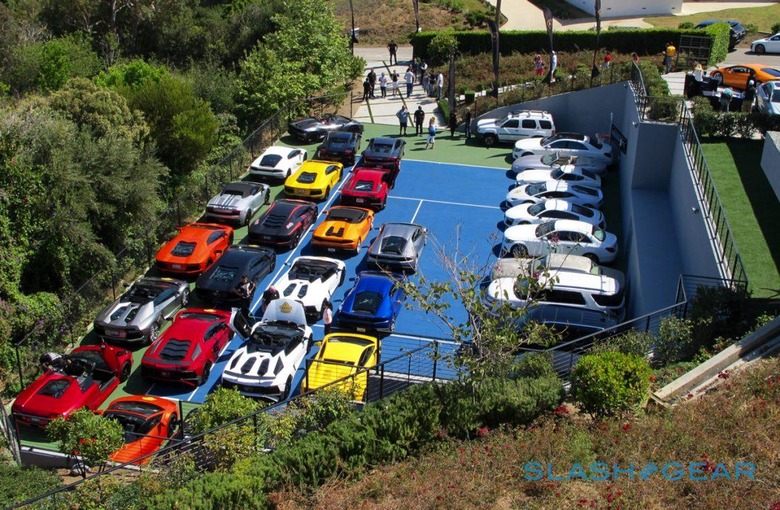 But what also cannot be denied, is how striking, emotional, and stirring the experience of feasting your eyes on an Aventador, Huracán, or their equally—some may say even greater—striking predecessors, the Murcielago, Gallardo, and past legends such as the Diablo and Countach, truly is. There's also the sound. A Lamborghini revving for enthusiasts is the Pavlov-equivalent of shaking your dog or kitty's treat bag. The whole of your being and attention becomes aware and consumed with intense intrigue. And the Lambo's revs come calorie-free.
In this case, the 580-2 Huracán is aurally flexing its naturally-aspirated V10, which sounds as good as its power band feels under aggressive driving. With more supercars opting for turbos to further performance without the extra fuel gulping, the naturally aspirated variety is becoming increasingly rare. Thankfully, the Sant'Agata, Bolognese-based Lamborghini has held off on the Huracán and Aventador (the upcoming Urus SUV will get a turbo V8).
As the video above demonstrates, aural muscle and sharp, futuristic Italian design make for quite the pairing, even when captured on the fly with an iPhone. You'll want to turn the volume up for the first part.